These resources are ever-changing and update often.  Please visit regularly.
General
Managing stress as an EMS professional can be overwhelming.  Maine EMS has partnered with the Maine Department of Health and Human Services' Office of Behavioral Health to make the Warm Line / Front Line available to all EMS professionals and their families across the State of Maine..  This is a confidential and professional resource for healthcare professionals who may need some help or guidance.  The resource is available seven (7) days a week from 08:00 (8 AM) to 20:00 (8 PM). If you reach out to this resource, you will be connected with a Maine-based mental health professional with experience working with healthcare professionals like yourself.
207-221-8196 OR TEXT "Frontline" to 898-211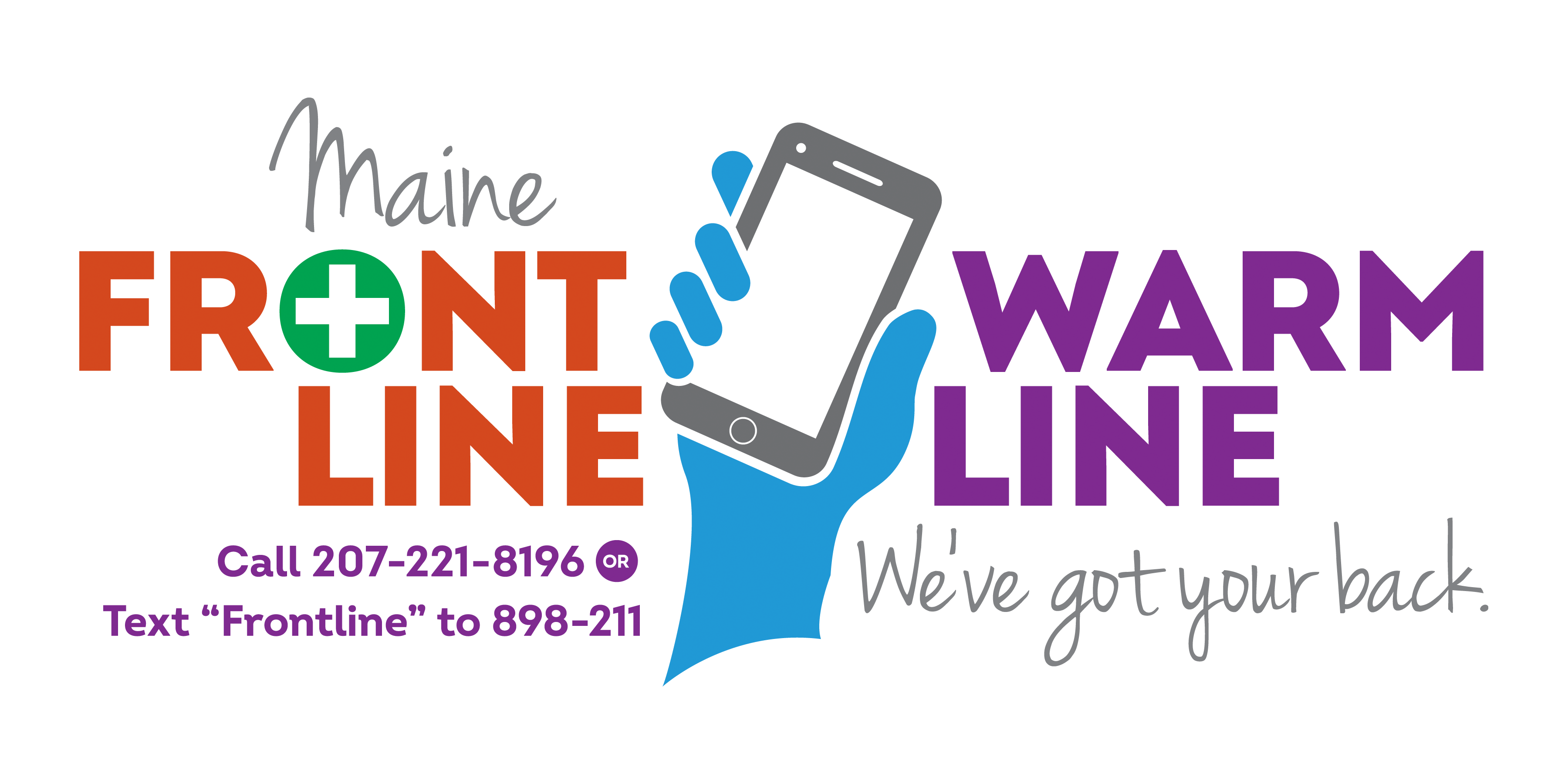 Any reference to a specific product, process, or service does not constitute or imply an endorsement by Maine EMS or the State of Maine for the product, process, or service, or its producer or provider. The views and opinions expressed in any referenced document or link do not necessarily state or reflect those of the State of Maine or Maine EMS.
Neither Maine EMS, nor the State of Maine, nor any of their employees, makes any warranty, express or implied, including warranties of merchantability and fitness for a particular purpose, or assumes any legal liability for the accuracy, completeness, or usefulness of any information from this server or the links provided.  Maine EMS encourages the use of professional experts for financial, health, and emotional guidance.
Critical Incident Stress Management
Maine EMS Regions provide Critical Incident Stress Management (CISM) resources to regional EMS services, EMD centers and personnel.  These resources are available 24/7. Call the regional number below and indicate you need CISM assistance
Emergency Responder Self Care Plan (PDF) (12/11/2020)
Maine 211 (for a variety of resources)
National Alliance on Mental illness (NAMI - Maine Chapter)
National Suicide Prevention Lifeline - 1-800-273-TALK (8255)
Substance Abuse and Mental Health Services Administration (SAMHSA)
Disaster Distress Helpline - 1-800-985-5990 or TEXT "TalkWithUs" to 66746

Provides 24/7 crisis counseling and support for people experiencing emotional distress related to disasters.  This is a multilingual, confidential crisis support service.
Child & Family Care Resources
EMD Resources
EMS Resources