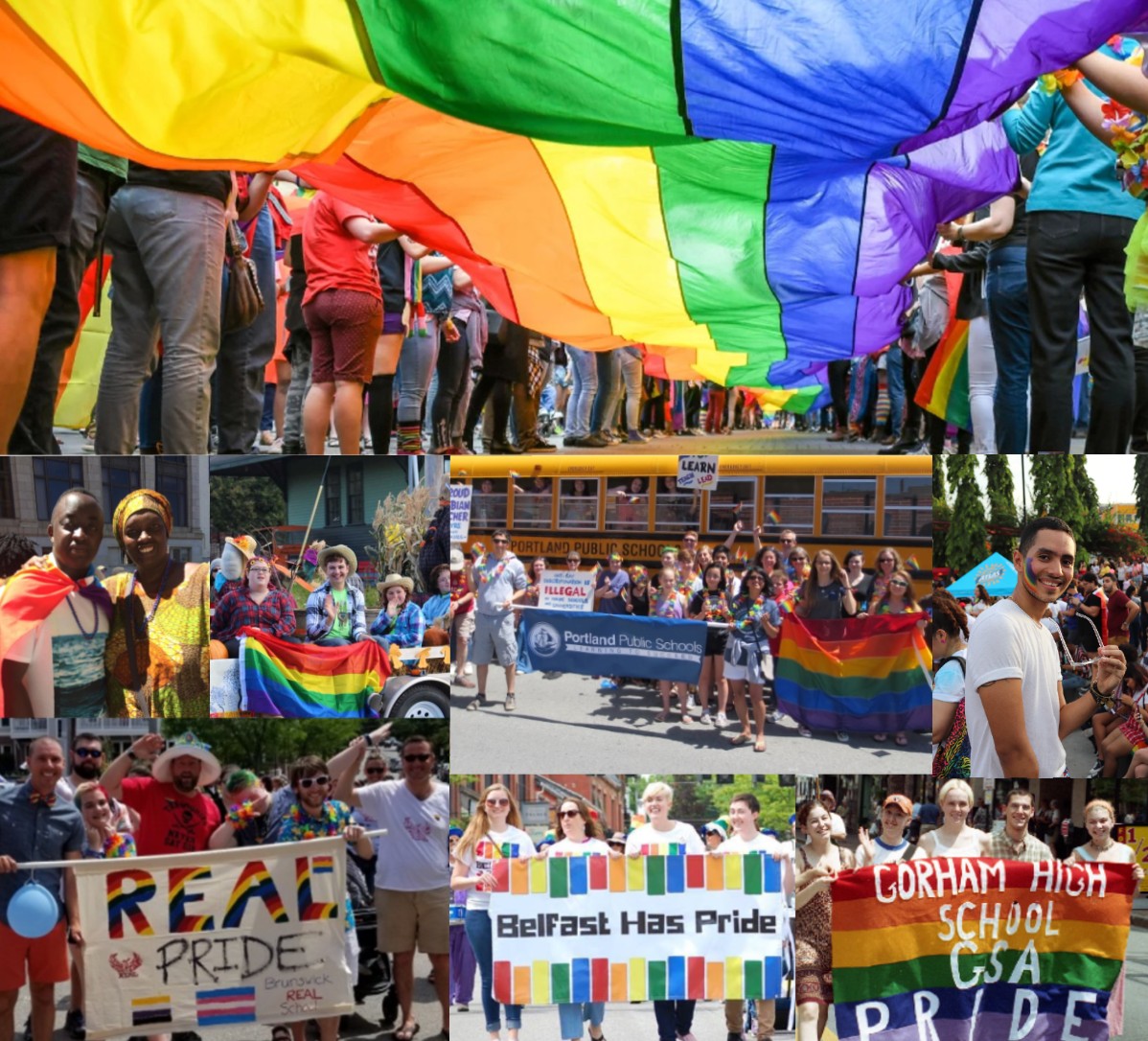 Your Maine Department of Education Supports LGBTQ+ Student Success!
Our Mission is to promote the best learning opportunities for all Maine students by providing information, guidance, and support to our schools, educators, and leaders and by providing adequate and equitable school funding and resources.
Maine Department of Education supports LGBTQ+ students through:
Providing schools with access to best practice supports
Include LGBTQ+ student voice through task-force and stakeholder work
Engage schools in creating safe, equitable and positive school cultures
Enhance connections between schools and LGBTQ+ community organizations
Maine Student Resources:
Student Action Groups

Student Rights

Gay Legal Advocates and Defenders

School Gay Straight Transgender Alliance (GSTA) & Gender and Sexuality Alliances (GSA)

Research indicates that students at schools with a GSTA/GSA were less likely to feel unsafe because of their sexual orientation or gender expression and missed less school than their peers who attended schools without one. LGBTQ+ students with a GSTA/GSA at their school also reported less anti-LGBTQ+ discrimination!

Helping build and support GSTAs to provide students with safe spaces and improve school climate.

GLAD Gay Legal Advocates and Defenders

LGBTQ+ Medical Information

Today, it is recognized by every authoritative medical and mental health association throughout the world that having a same-sex sexual orientation, or a gender identity different from the sex assigned at birth, is part of the normal spectrum of human experiences.1

Committed to compassionate care for people affected by HIV/AIDS in Maine

The Gender Clinic at the Barbara Bush Children's Hospital

The Gender Clinic at The Barbara Bush Children's Hospital is dedicated to supporting the health and wellbeing of transgender, gender diverse and questioning youth across Northern New England.

The Gender Clinic at Northern Light Health 

Northern Light Eastern Maine Medical Center is committed to caring for children, adolescents, and young adults with gender dysphoria, gender fluidity or those who are questioning.

Mabel Wadsworth Center Bangor, ME

"Mabel Wadsworth Center is committed to providing medically accurate, client-centered, compassionate health care and education to folks with diverse expressions of gender and sexuality. 

Healthcare, Reproductive Care and LGBTQ+ Healthcare

The Health Equity Alliance (HEAL) is a non-profit agency providing direct service and advocating on behalf of Maine's LGBTQ+ community, people living with HIV/AIDS, and people who use drugs. 

LGBTQ+ Mental Health Resources and Support

While LGBTQ+ students may report more anxiety, depression and mental health symptoms than their peers, being LGBTQ+ itself, is NOT a mental health illness! Students and their families who are part of the LGBTQ+ community, experience negative stigmas including: historical oppression, persistent prejudice, and discrimination in their everyday lives. The disproportionate impacts to their physical and mental health are symptoms that can result from these experiences.

Finding Mental Health Supports

School based staff who can help connect you to resources:

School social workers or clinicians
School counselors
School nurse
Trusted teachers

Find Counseling or Therapists
Support Groups
Resources

NAMI Youth Peer Text Support Line

This peer support text line is for youth 14 - 20 years old and staffed by individuals under 23 years of age.
Text to: (207) 515 - 8398

Trevor Project LGBTQ+ Chat or Text 

Suicide Prevention and Support

National Suicide Prevention Lifeline

Maine Youth Suicide Prevention Program

Crisis Hotline: 1-888-568-1112
Phone: 207-287-5362
Address: Key Bank Plaza, 5th Floor, 286 Water St, Augusta, Maine 04333
Email: cheryl.m.dicara@maine.gov

Survivors of Sexual Assault Supports

Sexual Assault Support Services of Midcoast Maine

1-800-822-5999 (Knox, Waldo, Lincoln, Sagadahoc, Eastern Cumberland Counties).

1-800-871-7741 (anywhere in Maine)

Maine Coalition against Sex Assault

LGBTQ+ Community and Support

Gay Lesbian Straight Education Network of Southern Maine is a grassroots initiative, working locally in our community to ensure safe schools for all students, regardless of sexual orientation and gender identity.

Equality Maine is the oldest and largest statewide organization dedicated to creating a fair and just society for lesbian, gay, bisexual, and transgender Mainers. 
Safe Schools conference
Summer Camp
Youth Legislative Day

Building welcoming and affirming communities for LGBTQ+ youth. 
Youth group (ages 9-12)
Teen group (ages 13-17)
Emerging Leaders (16- 22)
Trans youth support group (ages 13-17)
Rainbow Ball Weekend 
Youth taking action groups 
Leadership retreats and youth overnights

 

The Trans Youth Equality Foundation

"The Trans Youth Equality Foundation provides education, advocacy and support for transgender and non-conforming children and youth and their families.