How to Become a Volunteer Range Safety Officer (RSO)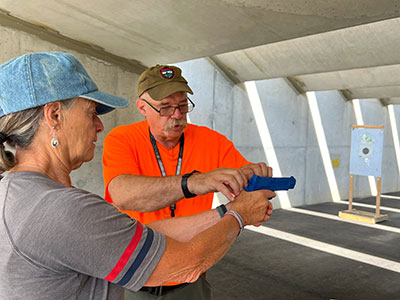 Volunteer range safety officers (RSO) are the heartbeat of the Department's shooting facilities. Since our state-owned ranges are wide open to public use, we see users of all skill-levels, ranging from brand new users that have never picked up a firearm before all the way to highly experienced competitive shooters that are accustomed to shooting at modern facilities. Our dedicated RSO force ensures that everyone's experience at the range is positive and safe.
The volunteer crew of RSOs at our Department Ranges share their passion for firearms and shooting sports by donating thousands of hours each year to provide Maine's public and out-of-state visitors have a place to shoot that is safe, friendly, educational, and free.
We are extremely proud of our volunteer RSO community and hope that you will consider joining us!
Do you have a strong interest in firearms and shooting sports? Want to help provide a safe and friendly environment for fellow shooters, or to pass along passion for firearms and shooting sports? If so, we would like to have you join our family of RSOs
If interested, we do require some background information and training to ensure the safety of our public users and integrity to the program.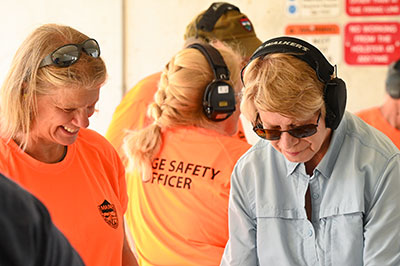 Review the RSO program outline and RSO Operational Guidelines
Request and complete an application.
We will review your application and complete a background check.
Potential candidates will be required to complete at least two full shifts of orientation and training at the range before being eligible or the RSO training class. (This process allows for the opportunity for firsthand experience with the operations at the range to ensure that you wish to continue).
Complete an NRA RSO Certification class, provided by the Department.
Volunteer for scheduled shifts monthly.
Adhere to Department policies and procedures for the Range as well as the RSO Code of Conduct
To learn more about becoming a volunteer RSO, please contact the Department's Shooting Range Coordinator: Craig.I.Gerry@maine.gov or call 207-287-5212 or 207-446-4249.