Maine has 29 Public Reserved Land locations throughout the state. These lands are often found in unnamed townships on dirt roads. In their variety of natural features, they reflect the rugged character and beauty of the Maine outdoors. A few examples of public reserved lands follow: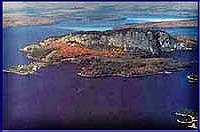 Moosehead Lake encompasses more than 11,176 acres including Sugar and Farm Islands and most of the shore in Days Academy and Kineo Townships. There are numerous boat access campsites on the shore. Hiking trails provide visitors access to the spectacular views from the summit of Mount Kineo. Boats may be launched at several locations on the lake including Lily Bay State Park and Rockwood.
Bigelow Preserve has 35,000 acres including the entire Bigelow Mountain Range and nearly 20 miles of the southern shore of Flagstaff Lake. It was established as a reserved land by the people of Maine in 1976. Enjoy hiking along trails including the famous Appalachian Trail, as well as fishing, swimming, and camping.

Nahmakanta includes more than 43,000 acres and is the largest unit in the public reserved lands system. The Appalachian Trail crosses the unit following the shore of Nahmakanta Lake. The large roadless Debsconeag backcountry area offers the opportunity to explore a spectacular mix of low mountains and remote ponds. Vehicle accessible campsites provide convenient access to scenic ponds and hiking trailheads. The unit can be reached by travelling from Kokadjo over the Second Roach Pond road to the Penobscot Pond Road which enters the unit at its western boundary. Access is also available from the east off Route 11 via Church Pond Road, but visitors will be required to pay a day use fee at the KI Jo-Mary checkpoint.
For complete listings of all of Maine's State Parks, Public Reserved Lands and Historical sites please visit the Maine Department of Conservation, Bureau of Parks and Lands at http://www.maine.gov/doc/parks/programs/db_search/index.html