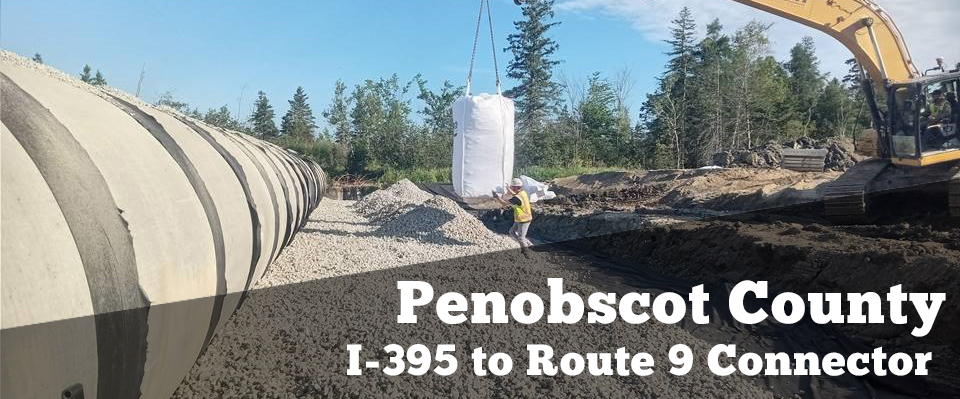 I-395/Route 9 Connector Project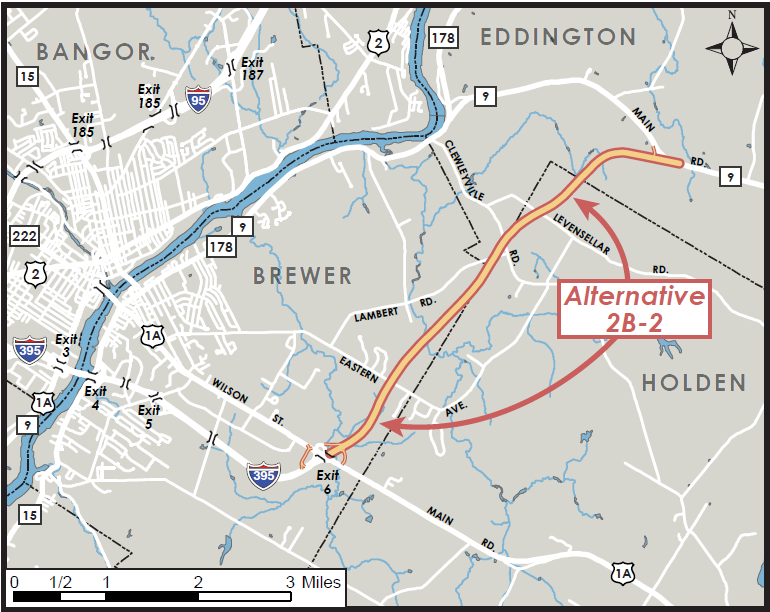 Click on the image above to view the full size or view the PDF version
The Maine Department of Transportation has developed the I-395/Route 9 Connector project to complete a "missing link" between I-395 and Route 9 in north central Maine. The new road will provide a regional solution to problems of transportation system connection, safety, and mobility. The greater Bangor/Brewer area is the economic and employment center for the north central region of the state. It's also a hub for the movement of goods because of its proximity to the interstate highway system and Canadian markets.
Additional Information
History
MaineDOT held an informational meeting on July 20, 2016, regarding the I-395 / Route 9 Connector and the Federal Highway Administration's recent decision approving Alternative 2B-2 as the build alternative. MaineDOT staff explained the study background and described the process moving forward.
Disclaimer: The previous study website for the I-395/Route 9 Connector study has been removed. Any historical information is available upon request.