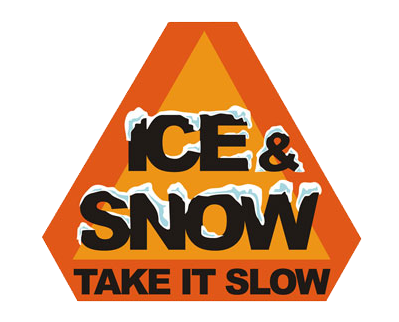 Winter Driving - Stay Alert...Be Safe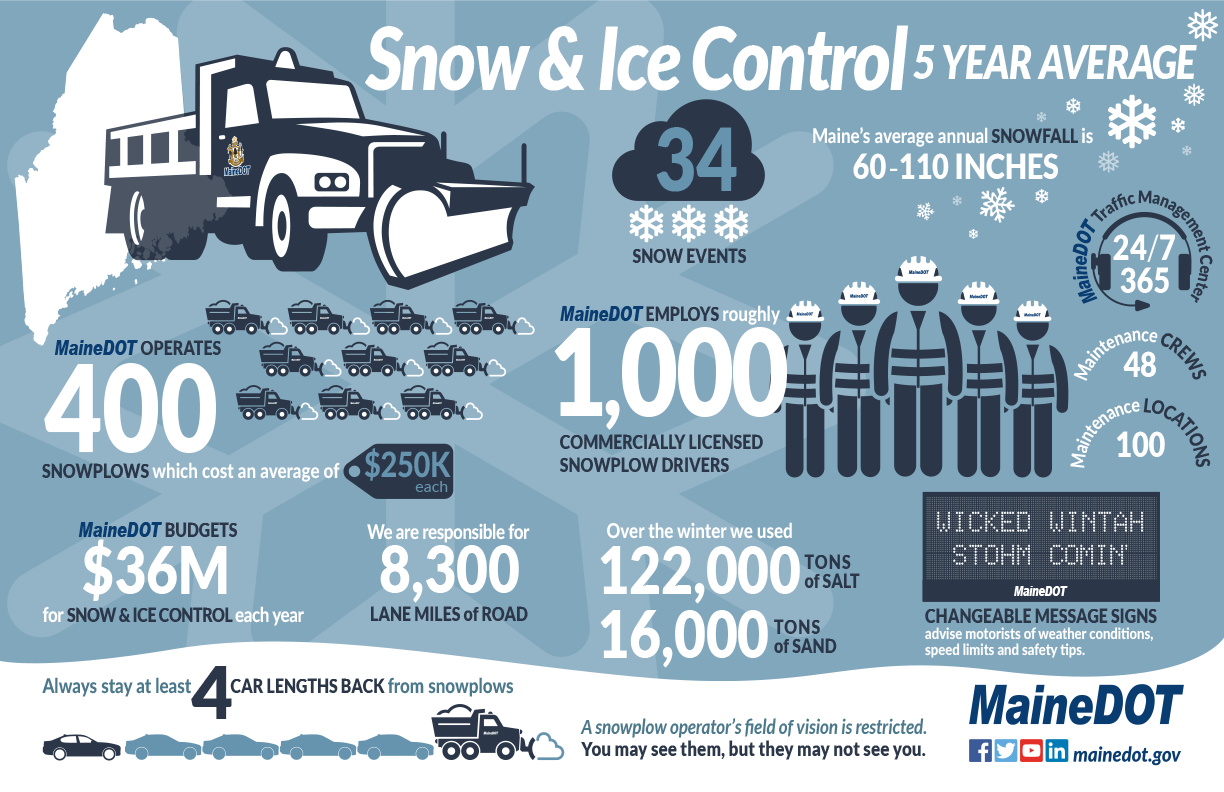 Ice and Snow - Take it Slow!
Maine Snowfighters - Driving Safely Behind a Plow Truck
You know what they say about New England weather…if you don't like it just wait a minute!
Well, Maine's winter driving conditions can change from sunny to blowing snow within an hour or two. Be prepared at all times, but especially in winter. Know road conditions, know your vehicle, use proper driving techniques for the conditions you find, and have the right emergency gear and equipment along. Most of all, in ice and snow – take it slow!
As Maine prepares to face an oncoming winter, one thing is certain: somewhere in the state, there will be snow. MaineDOT snowfighters are urging motorists to stay safe and help our employees stay safe while clearing roads during winter driving conditions.
Maine snowfighters
At MaineDOT, we try to do our part to keep the roads safe. MaineDOT has a fleet of roughly 400 plow trucks that are used to control snow and ice on approximately 8,300 lane miles of Maine's state roads. MaineDOT snowfighters are some of the most talented and dedicated professionals in the business. But even the best snow plow operators can only do so much to keep you safe when driving.
Stay Safe Around Snowplows
Give snowplows room to do their work. Plows are wide and can extend across the center line.
Don't tailgate and don't pass unless absolutely necessary and safe to do so. If you must pass, beware of the snow cloud created by plows.
Remember that the snow plow operators have a limited field of vision. Though you see the plow, our snowfighters might not see you. Keep your distance and always stay alert.
Plow Driver Blind Spots