Click on the image below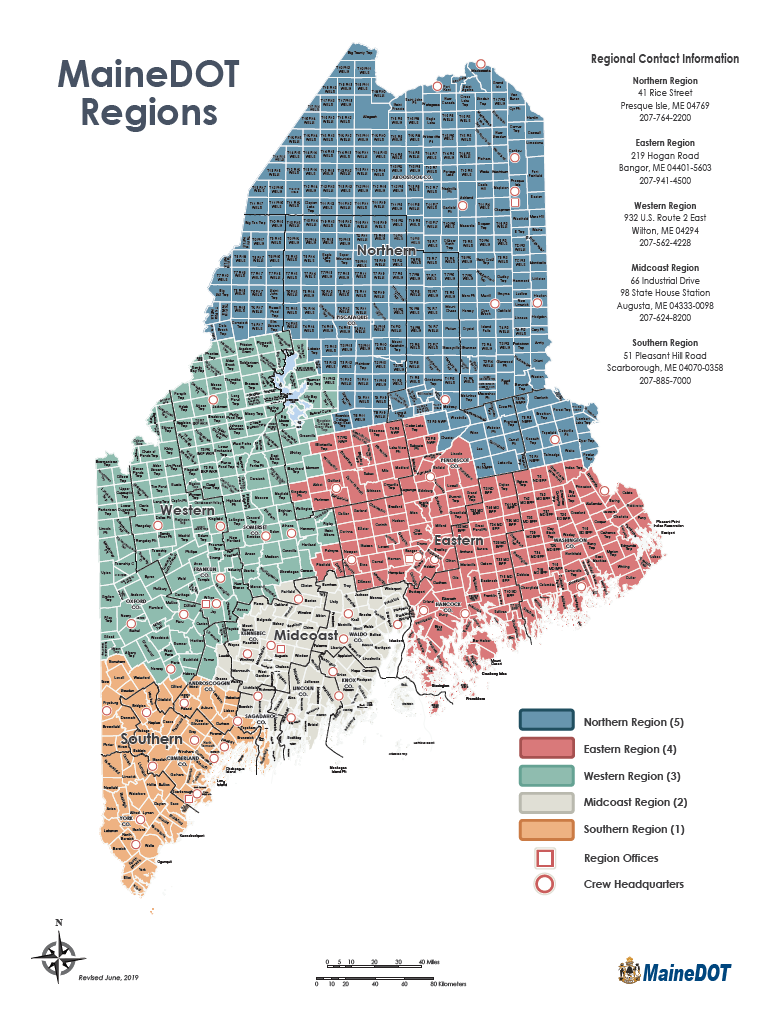 MaineDOT Regions
(PDF)
MaineDOT Regions
MaineDOT has five maintenance regions. Select a region below to visit the region web page, or use the search form below if you are not sure what region your town falls in.
Town/Region Search
Not sure what region a town is in? Use the form below to find out.
Directions: Type the first letters of the town into the field below, THEN select the town from the list and click on the "search" button to be taken to the appropriate region web page. Or simply click the drop down arrow and scroll to your desired town.
Regions
Visit the region pages below for contact info, business hours and directions.