Virtual Public Involvement (VPI)
MaineDOT is pleased to be able to provide on-demand virtual meetings. These meetings will be in place of in-person meetings and will consist of on-demand video presentations and other documentation describing the project. We hope you take the time to review and provide us your feedback. We look forward to hearing from you!
On-Demand Public Meetings
---
The Projects listed below are currently accepting comments. The presentations for recent and previously archived meetings may still be viewed by clicking on the Public Meeting Library tab on the left side of this page.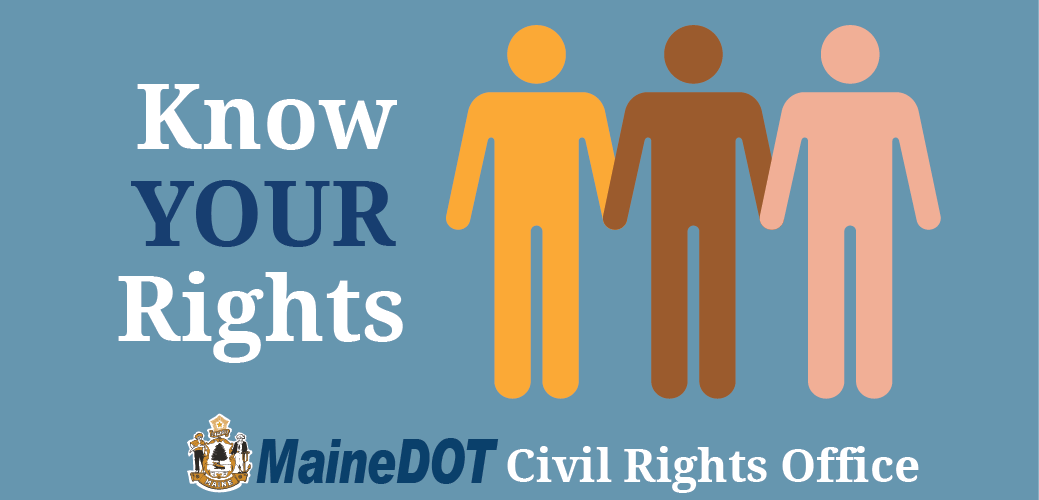 MaineDOT's Mission is to provide the people of Maine with a safe, efficient, and effective transportation system. Our work is intended to serve the transportation needs of all people in Maine regardless of race, color, national origin, sex, age, disability, income level or limited English proficiency.
MaineDOT is committed to assuring that none of our activities encourage discrimination, including these virtual meetings. Please click the graphic above to learn more.