ArrayJune 10, 2015 at 1:17 pm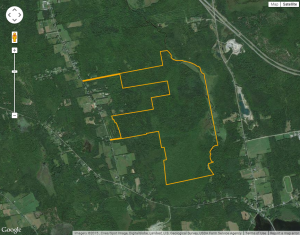 Plymouth Bog Wildlife Management Area is a classic central Maine parcel of low-lying upland and some wetlands along Plymouth Bog and Martin Stream, and it is home to a variety of wildlife. This is one of our newest wildlife management areas and encompasses about 700 acres total. While there are some stands of both hardwoods and softwoods, much of this property is comprised of softwood stands in a variety of ages.  There are some younger softwood stands that provide great cover for snowshoe hare and subsequently attract bobcat. The older stands of softwood are well utilized as winter cover by local deer as well.  While not its main attraction, a few partridge can be found there too.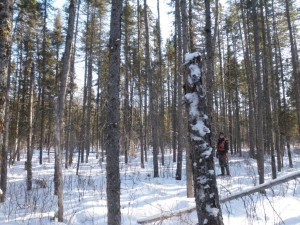 Even though it is a bit of a hike through the woods, strolling along the forested edge of the flood plain and stream is quite nice, especially in the fall. This is a great place to end up with a mixed bag be it for the soup pot or for posterity in photos. Efforts by Endless Season Riders Club and a gracious neighborly landowner allow access to cross the property on a recreational trail.  It is a scenic ride with a bridge crossing Martin Stream.  As always, please respect the landowner as disrespectful activities can ruin this opportunity for everyone.  Please stay on the marked trail, and if you find it necessary, help pick up after any bad apples. IFW staff are working to enhance the area, and improvements include parking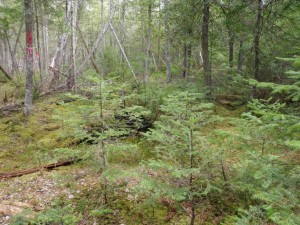 access for a few vehicles approximately one-half mile from the junction of the Ridge Road and Route 69 in Plymouth. This access point leads away from the Ridge Road in a narrow strip about 700ft before the property widens out.  Refer to the
map
 on our website for a depiction of the property boundaries which are marked well with red painted blazes.  Future management activities will include timber harvesting with much of it on this WMA focused on enhancing winter cover for deer. Take a short jaunt (or long drive if you are from away) to come get a peek at this quaint, innocuous but thoroughly enjoyable property.