March 18, 2021 at 2:27 pm
by Wildlife Biologist and Raptor Specialist Erynn Call
The peregrine falcon breeding season officially started on March 15, another sign that spring is approaching! Wildlife biologists and citizen science volunteers will begin monitoring some of the steepest cliff sides, buildings, bridges, and quarries in search of breeding pairs of peregrine falcons, a species that was once extirpated from the state of Maine.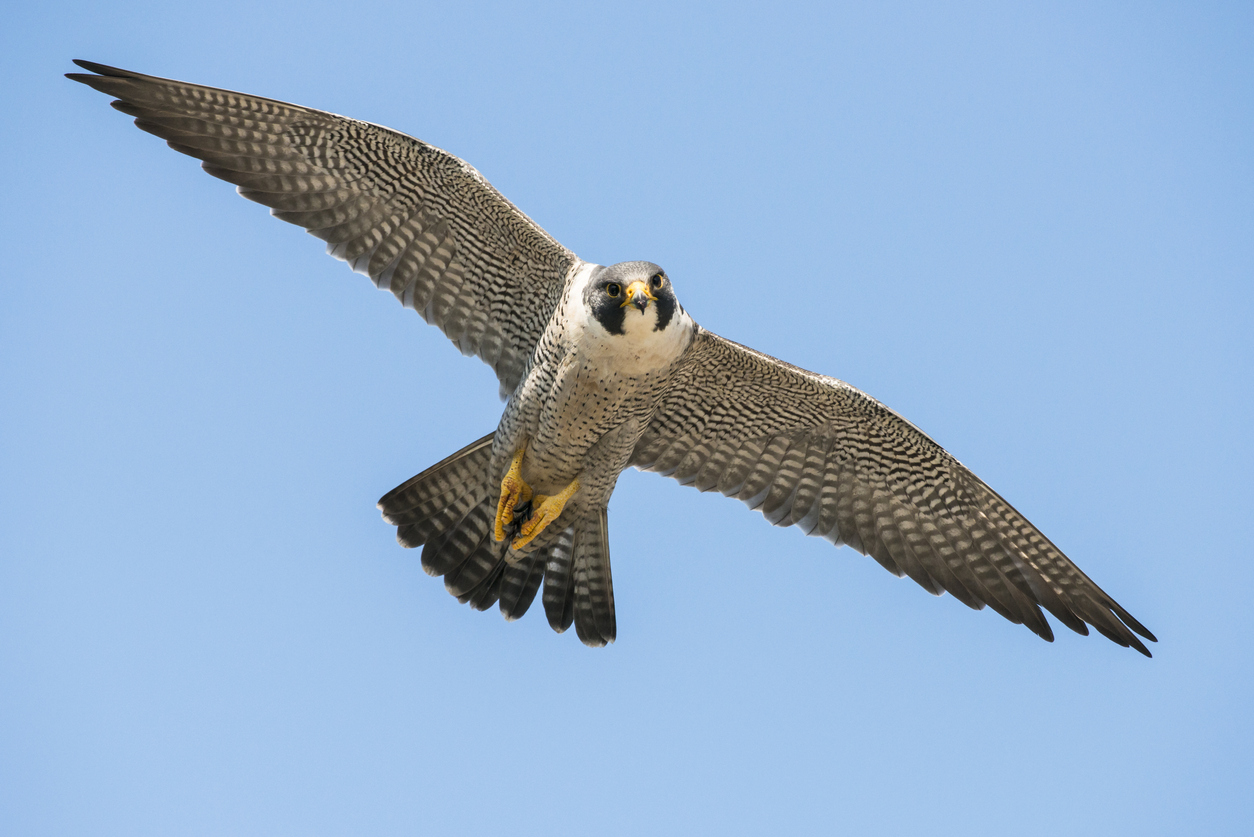 Just last week, The Maine Falconry and Raptor Conservancy provided funding to set up a rooftop box installation for a nesting pair of peregrines in Region D (the Rangeley Lakes/western Maine region). MDIFW worked closely with a team of collaborators comprised of a talented carpenter, Brian Ashe; an eco-friendly up-and-coming company, GO Lab; and an expert biologist from The Maine Department of Transportation, Justin Sweitzer. Thanks to this partnership, the installation was a success. The placement of the new peregrine home was even carefully monitored by the possible tenant itself – watching from a tree across the river.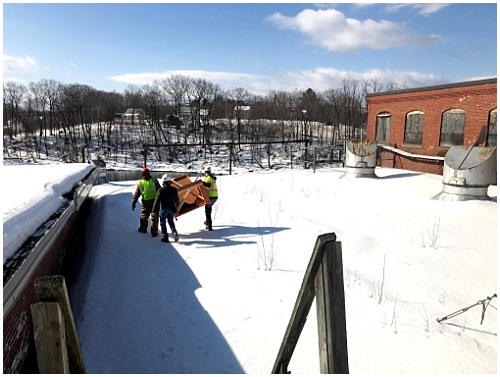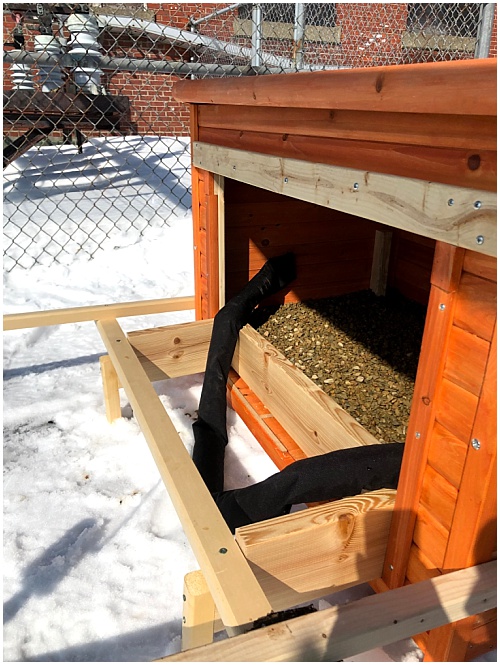 Keep your eyes open for these impressive raptors; it is possible to spot them in some of the most unique unexpected places such as large cliffs, tall churches, lighthouses, bridges, quarries, and even a couple pairs have used osprey nests on top of tall towers. You may get to witness the many fascinating behaviors they exhibit while breeding and rearing their young!
If you're interested in contributing to MDIFW's peregrine monitoring program, contact MDIFW Raptor Specialist Erynn Call at erynn.call@maine.gov.
Check out MDIFW's Maine Annual Peregrine Report to learn more.