February 8, 2021 at 5:08 pm
by Courtney Moulton
If you have ever been fishing, either open water or ice fishing, it is likely you have heard someone say, "let them go and watch them grow." While this catch and release message was important several decades ago when we saw more fishing pressure and higher harvest rates by anglers (and may still help some fisheries), other present day fisheries (and in Maine's case, many fisheries) rely on harvest by anglers to maintain healthy fish populations and to achieve size quality management goals.
Simply put, when there are too many fish and not enough food (such as smelts), fish growth is often poor resulting in smaller sized fish. If anglers harvest their catch, there is more food to go around resulting in a healthier population and higher quality fish.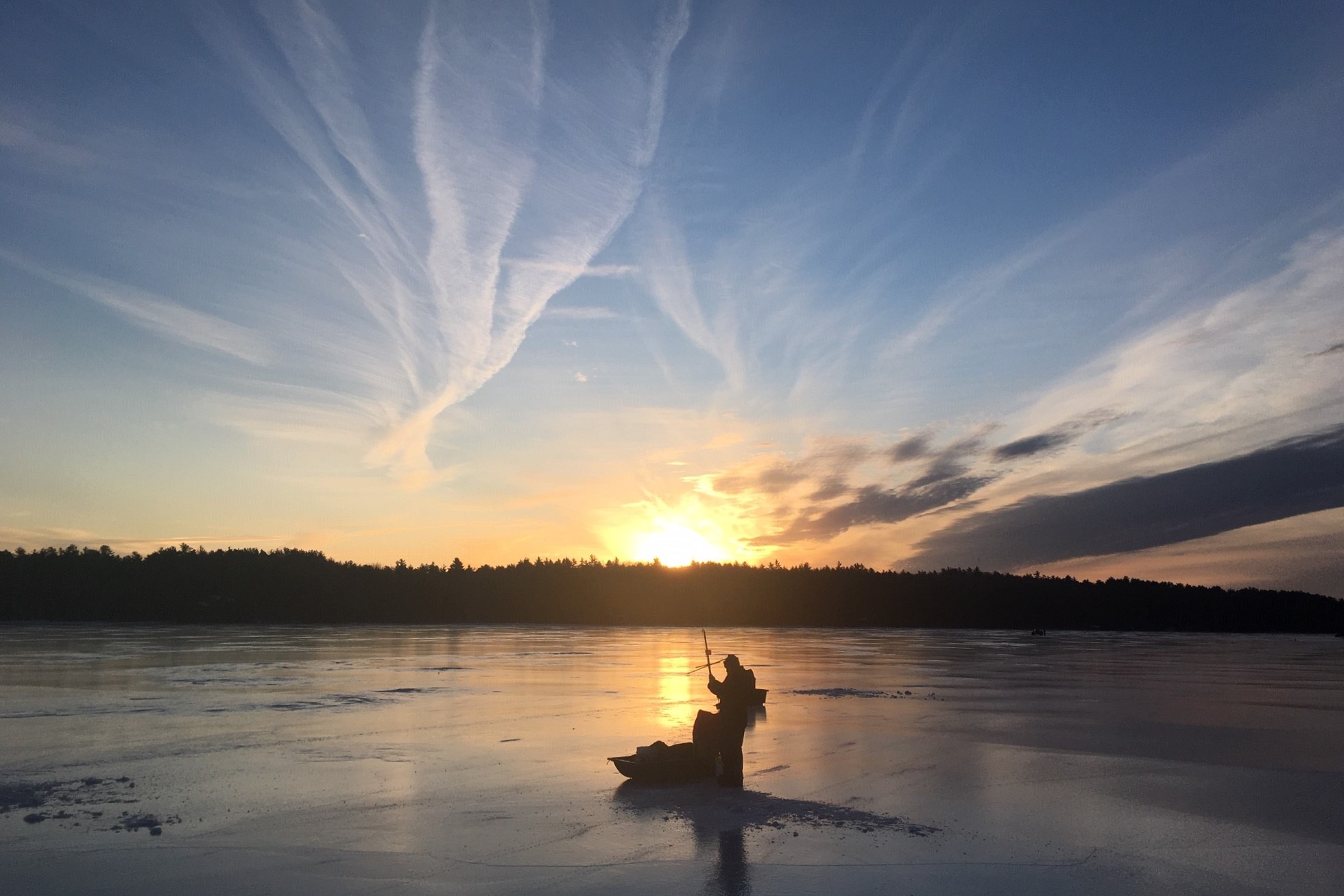 Over the years harvesting your catch has become less popular. Even with liberal bag limits for some waters and biologists specifically asking anglers to keep their catch, the benefits of fish harvest are greater than ever.
If a water is catch and release only, your decision has been made for you and that regulation was designed to protect a unique resource. If a water allows for harvest it means biologists recommended a specific bag limit, length requirements, or even a slot for anglers to harvest fish that won't negatively affect the resource but ultimately maintain and enhance the resources. But these regulations only work if anglers harvest their catch.
This ice fishing season when you are fishing the waters below and any water where harvest is allowed, please consider keeping your catch to help improve the fishery and get the full outdoor experience Maine has to offer!  You may be surprised at how delicious Maine's fish really are. Learn more about how to bring home a quality catch or find a recipe.
Note: The following list is a list of waters where fisheries biologists are looking for angler support in meeting harvest goals. This is not a list of "safe ice" waters – it is up to the angler to check the ice conditions.
A – Sebago Lake Region
Kezar Lake, Lovell – Lake trout
Sebago Lake, Raymond area – Lake trout
Thompson Lake, Oxford area – Lake trout
Mousam Lake, Acton/Shapleigh – Lake trout
Colcord Pond, Porter – Lake trout
All of the above waters are also managed for landlocked salmon and/or other salmonids, and all have self-sustaining lake trout populations.  With stocked populations MDIFW staff can simply adjust for a lack of harvest by reducing the stocking rate, but wild populations can grow largely unchecked to the point where limited food resources are overtaxed and the lake is no longer capable of supporting quality sized trout or salmon. Over the past five decades we have observed a significant decline in the harvest of legal-sized lake trout, as well as other species, which has complicated fishery management and made it difficult for biologist to maintain publicly acceptable size quality on many waters.
Sebago Lake, Raymond area – Northern pike
Northern pike were illegally introduced to Sebago Lake. Pike have destroyed historically high-quality landlocked salmon fisheries in the Belgrade Region and have the potential to negatively impact the Sebago Lake eco-system. 
From Fisheries Resource Supervisor Jim Pellerin
---
B – Belgrade Lakes Region
Most of our coldwater (trout and salmon) fisheries in central and midcoast Maine are maintained through the Department's stocking program. Most of our waters lack suitable spawning habitat or may lack water quality to allow survival through the summer. Since most of these fisheries are stocked, we can adjust stocking numbers to maintain decent growth and condition. That said, if someone wants to keep fish they should feel perfectly comfortable doing so. Keeping your legal limit of fish will not damage the fishery, it will usually promote better growth by reducing competition.
Many of our bass populations could benefit from harvest as well. Keeping a limit of bass can be beneficial to the fishery by reducing competition and improving growth. Keeping smaller bass is the best option because they're plentiful in most waters, and they're much better table fare (if you wish to eat them). Larger bass take a long time to grow in Maine!
Some other species that have VERY sustainable populations in central and midcoast Maine are black crappie, white perch, and yellow perch. These species have no size or bag limit, and they're excellent to eat. These species are incredibly prolific and it's unlikely that angler harvest will have much of an impact on these species in this region. Anglers shouldn't feel bad about harvesting these fish, but please utilize them appropriately and bring them home with you.
From Fisheries Resource Supervisor Jason Seiders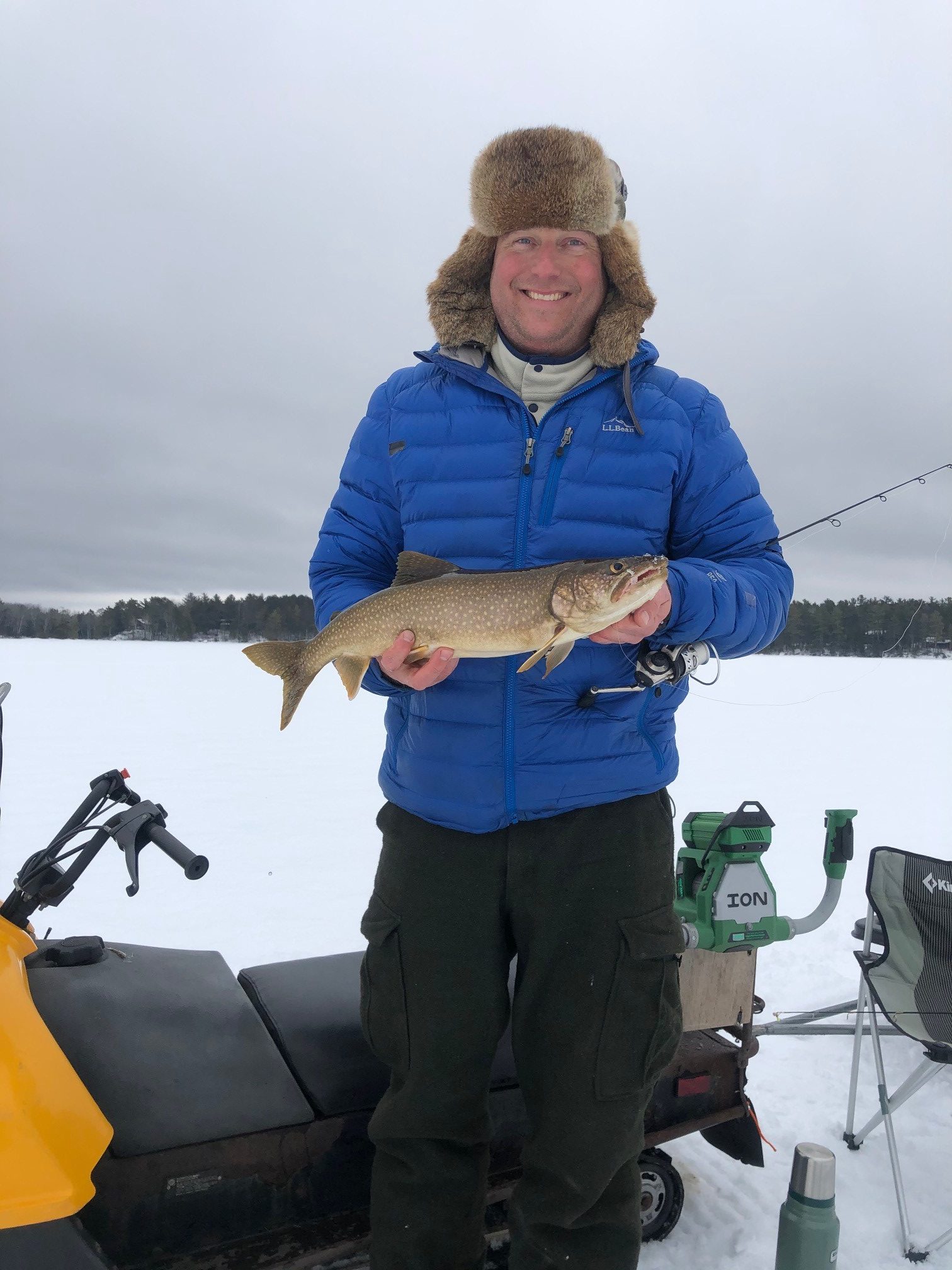 ---
C – Grand Lake Region
Beech Hill Pond in Otis – Beech Hill Pond has a 6 fish bag limit under 23-inches on lake trout and we encourage anglers to harvest their limit to thin out lake trout to reduce pressure on forage (that being smelts) to improve growth and condition of both lake trout and landlocked salmon. 
West Musquash Lake in Talmage – This lake has a no size or bag limit on lake trout under 23 inches and we encourage anglers to harvest as many of these togue as possible to reduce pressure on the smelt forage. By reducing pressure on the smelt forage we will increase growth and condition of landlocked salmon and lake trout.
Jordan Pond in Seal Harbor – This pond also has a no size or bag limit under 23 inches on lake trout. We encourage anglers to harvest as many togue as possible to reduce pressure on smelt to increase the growth and condition of landlocked salmon and lake trout.
From Fisheries Resource Supervisor Gregory Burr
---
D – Rangeley Lake Region
Spring Lake, T3R4 BKP WKR – Lake trout
Clearwater Pond, Industry – Lake trout
Porter Lake, Strong – Lake trout
Wilson, Wilton – Lake trout
Pleasant Pond, Caratunk – Lake trout
All the waters listed above have a stunted and overabundant population of lake trout. All have liberal lake trout regulations to increase harvest. Ice anglers often enjoy jigging for lake trout because they're known for the ability to reach large sizes and they provide an excellent fight. Waters with a high density can provide fast and fun fishing, especially with today's technology of flashers and fish finders.
From Fisheries Resource Supervisor Liz Thorndike
---
E – Moosehead Region
We are strongly encouraging anglers to remove as many small salmon as possible from Chesuncook, Caribou, and Ripogenus lakes. Our management goal is to remove around 3,000 salmon annually for several consecutive years in an effort reduce predation on the forage base (smelt) and improve growth.  In the 1970s-1990s, we had roughly 8,000 angler days of fishing on the three-lake system and anglers removed an estimated 2,000 – 3,000 salmon each year. There were a lot of big fish and growth was good. Those busy days with lots of anglers are long gone and now the lake has an abundant population of small salmon. There are still a few good ones around, but growth has suffered with the lack of harvest. In 2017, we estimated less than 400 fish were removed by anglers for the entire year.  New liberal regulations were implemented in 2018 to allow the unlimited harvest of salmon under 16 inches with no minimum length limit. So far, the results are encouraging. While angler use is still low, we did estimate that 1,500 salmon were removed last year.
We're getting close to our goal, but we need everyone that fishes those lakes to keep all the salmon under 16 inches that they catch.
From Fisheries Resource Supervisor Tim Obrey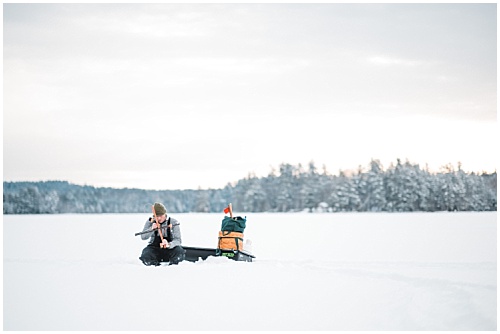 ---
F – Penobscot Region
There are a couple waters in Region F that we are encouraging additional harvest:
Third Debsconeag Lake, T1 R10/T2 R10 WELS – We are encouraging the removal of short lake trout to help reduce the general lake trout population size and decrease competition for forage.  Anglers thinning the abundant lake trout population will help us reach our goal of increasing lake trout growth rates.  We are encouraging harvest by applying the following Special Regulations to Third Debsconeag Lake; Daily bag limit on togue: 6 fish; minimum length limit: 14 inches, only 1 may exceed 23 inches.
Cold Stream Pond, Enfield – There is a thriving lake trout population in Cold Stream pond and long-term monitoring has recently shown an abundance of lake trout in the 18"-20" size class.  Though growth rates don't appear to be suffering yet, we are encouraging anglers to harvest their bag limit of legal sized lake trout in an effort to help thin the population and get ahead of a potential problem.    
From Fisheries Resource Supervisor Kevin Dunham
---
G – Fish River Lakes Region
Anglers should not be hesitant to harvest their catch if they have a use for it. Currently, there are no waters where we are even close to overharvesting a population. 
Eagle Lake, Eagle Lake – We have liberal limits on salmon and lake trout currently so anglers should not be hesitant to harvest any of their catch for either species.  From what I've seen this winter, there appears to be a strong year-class of adult smelt and we are hoping to build on that in the near future.  So, some additional harvest this winter will help us reach that goal.
St. Froid Lake, Winterville Plantation – Like Eagle Lake that is immediately downstream, we are encouraging anglers to harvest their salmon catch. 
Carr Pond, T13R8 WELS – Anglers are encouraged to harvest their salmon and lake trout.
From Fisheries Resource Supervisor Frank Frost
---
Make good use of your harvest: If you decide to harvest your catch, bring it home for dinner or to share with a friend or family member. Learn more about how to bring home a quality catch or find a recipe. Remember that any fish you gift to a friend should be provided with the angler's written contact information on the package by law. Click here for Maine's Freshwater Fish Consumption Advisory.
If you decide to release your catch: If you do decide to release your catch, do so as fast as possible, keep the fish in the water as much as possible (in the winter fish may be subject to a quick freeze in a matter of seconds), wet your hands before handling the fish, and be gentle – don't let the fish hit the ice. Safely remove the hook with small pliers or a similar tool. If the hook is deeply embedded or in a sensitive area such as the gills or stomach, cut the leader close to the snout. Learn more about proper catch and release.
Looking for additional ways to help improve Maine's fisheries?
Keep a yearly voluntary record book! If interested, contact a regional biologist near you to receive a record book. Fisheries biologists coordinate with each other, so no matter where you fish in Maine throughout the year, your information will get to the right place.  We will send you a record book with instructions, and a return envelope with postage at the end of each season.
Thank you for helping protect Maine's prized fisheries for generations to come.