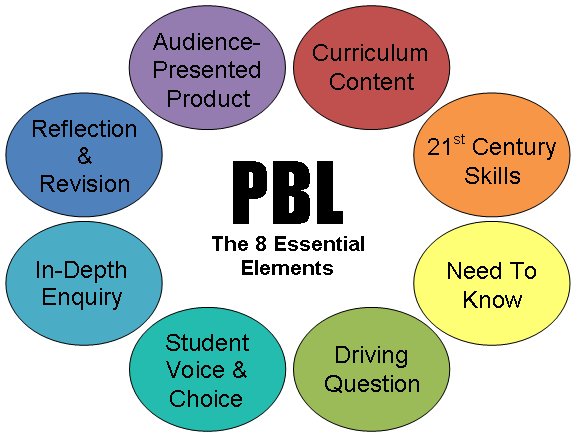 The acronym "PBL" has come to represent multiple approaches to learning. Project-Based Learning, Place-Based Learning and Problem-Based Learning all utilize the same acronym. What attributes are consistent across all three and what is unique about each approach?
The PBLs focus on developing 21st century skills for learning and working; students are driven by a need to know more about an essential question; students have choice in how they express their voice as they engage in deep inquiry; reflection and revision are a constant throughout the PBL process; the product is presented to an authentic audience; and the entire PBL provides contextual learning of curriculum content.
At the core of PBL is the opportunity to address disciplinary instruction, thinking, learning, and application in a blended (or interdisciplinary) approach that reflects 21st century teaching, learning, and work. By placing the learner at the center, the instructional planning focuses on the subject of the learning and develops all of the disciplinary tools necessary to effectively apply the learning for deep understanding and retention of transferable knowledge. After all, we are preparing today's students to do jobs that have not yet been invented.
Overview of How to Engage in the Professional Learning Opportunity:
We suggest keeping a journal to record the discussion prompts, within the modules and videos, and your responses.
You may select to learn about one or more types of PBL. We encourage you to explore all 3 types and see how they connect and support each other and student learning within and across the content areas.
Return to the Interdisciplinary Instruction Professional Learning page