Browntail Moth Tourism Advisory
Maine State Parks and Public Lands are year-round destinations for travelers. Some parks and lands are also browntail moth's year-round homes. If you're familiar with the browntail, you know you want to skip the itch. If you're not aware of browntail, we've put together some educational resources to help plan your Maine experience.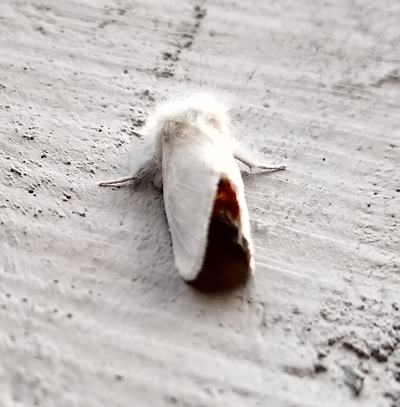 The browntail moth (BTM) is an insect of forest and human health concern accidentally introduced into Somerville, MA, from Europe in 1897. By 1913, the insect spread to all New England states and New Brunswick and Nova Scotia. Since then, populations of this pest slowly decreased due to natural controls until the 1960s, when the BTM was limited to Cape Cod and a few islands off the Maine coast in Casco Bay.

BTM populations are again building in Maine and are found in patches along the Maine coast and up to 60 miles inland fromthe western Maine border to the New Brunswick border, with the greatest concentrations in mid-coastal Maine and the capitol region.
Learn more, be aware, skip the itch!
Please call 1-877-463-6207 for questions about BTM.
Discover Maine State Parks and Public Lands, including some of the state's best-known recreational destinations, including Tumbledown Mountain, Popham Beach, and Lily Bay State Park. Start your travel planning here!