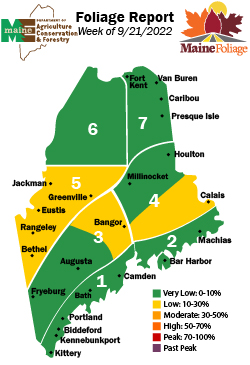 Maine Fall Foliage Conditions
Weekly Report for 9/21/22
The second 2022 Maine Fall Foliage Report from the Maine Department of Agriculture, Conservation and Forestry (DACF) reports low color (10-30 percent) color change throughout portions of central Maine. As of September 21, 2022, DACF Maine Forest Service Rangers in northern Maine report very low color change (0-10 percent), with very low leaf drop.
Where to Visit
We've put together some suggestions for the best locations in each region of Maine, and when to visit each one for the best fall colors.
Featured Photo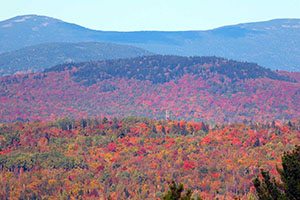 Greenville, 10/4/21. Photo: Jim Britt.
Be featured! Submit your photo!
Subscribe for Foliage Reports!