The first foliage report of the 2022 season will be September 14! For foliage travel information go to our When & Where to Visit section for travel ideas or call the Maine Office of Tourism at 1-888-624-6345. Until then, enjoy the seasons and the reasons we love Maine!
Where to Visit
We've put together some suggestions for the best locations in each region of Maine, and when to visit each one for the best fall colors.
Featured Photo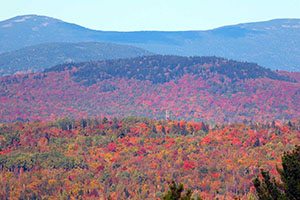 Greenville, 10/4/21. Photo: Jim Britt.
Be featured! Submit your photo!
Subscribe for Foliage Reports!