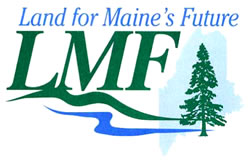 Projects
Preliminary Board Allocations (round 9):
The LMF Board met on 11/7/2017 and 11/9/2017 to review, score, and make preliminary allocations for the recent call for proposals. The following applicants will be notified of their allocation and special conditions (if any).
CONSERVATION & RECREATION preliminary allocations: $2,815,000
Bethel Community Forest*
Bethel
Caterpillar Hill
Sedgwick
Easter Hill Beaches
Owls Head
Hope Woods
Kennebunk
Kennebec Highlands Strategic Additions*
Vienna, New Sharon
Madison Branch Multi-Use Trail
Oakland, Fairfield, Norridgewock, Madison, Anson, Embden
Mirror Lake Conservation Easement
Camden, Hope, Rockport
Robinson Pond South
Cape Elizabeth
Schooner Cove
Pembroke
Woodward Point
Brunswick
Yarmouth Riverfront Woods Preserve
Yarmouth
FARMLAND preliminary allocations: $163,000
Brigeen Farms
Turner
Old Talbot Farm
Arundel
WATER ACCESS preliminary allocations: $214,000
Pettegrow Point
Machiasport
Lubec Boat Landing
Lubec
*Special conditions apply
All Completed LMF Funded Projects
Current up to 6/1/2018
For information contact the Land for Maine's Future Program.