August 3, 2022 at 3:04 pm
by Maine Shooting Range Coordinator Craig Gerry
Since the modernization of the Summerhaven Shooting Range in Augusta, doors of opportunity have opened, providing safe access for the public to practice shooting and cultivating sportsmanship and participation in a healthy but challenging environment. Reforming the shooting range has delivered more versatile yet comfortable conditions for participants, and simultaneously has offered trained and certified Range Safety Officers (RSO) to provide efficient and sound assistance. In 2020, the RSOs were met with a new challenge and opportunity to provide support in a novice situation at the range.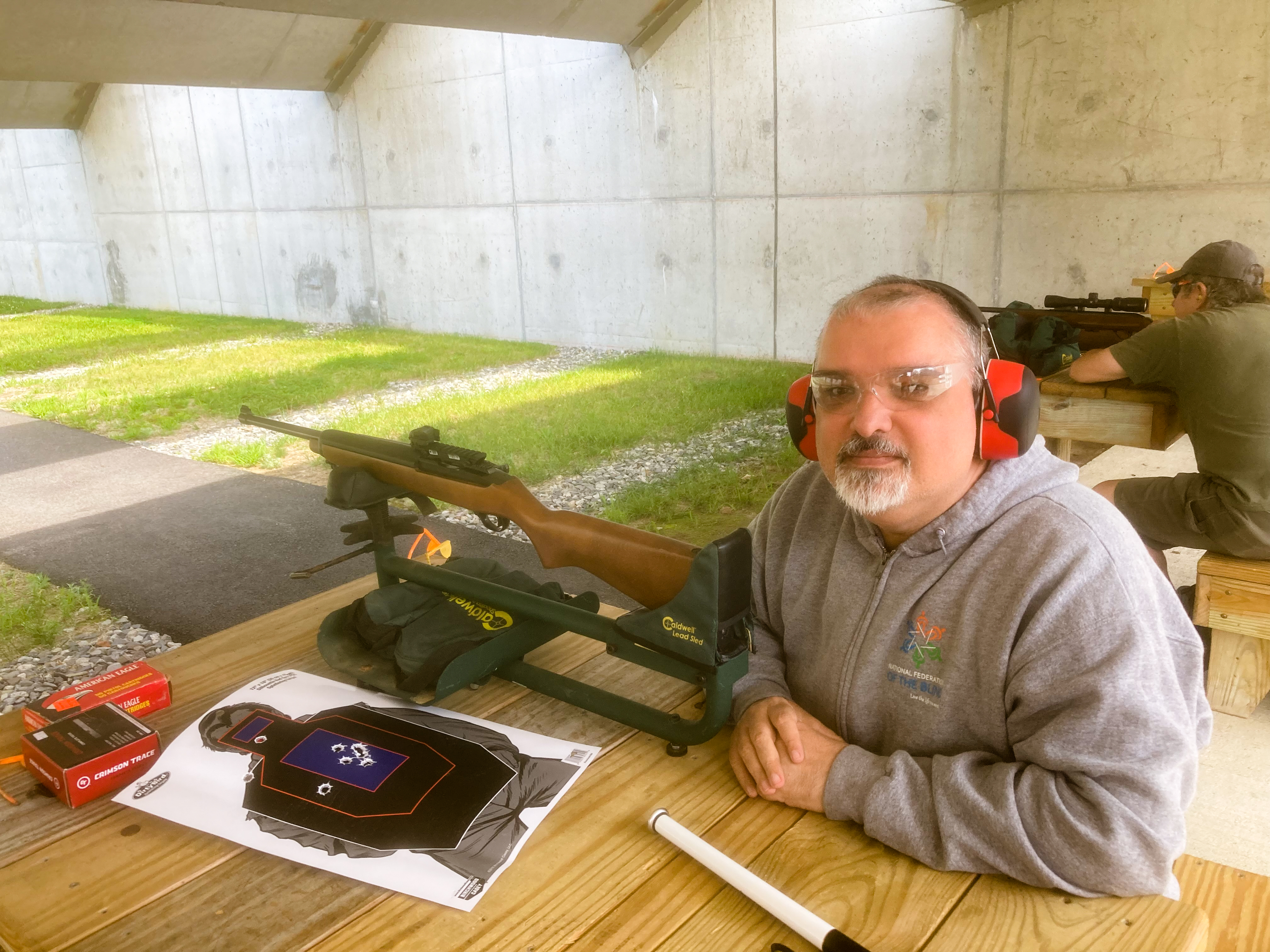 Paul Marcotte and Leon Proctor, two friends in the area, approached the range and RSOs regarding Leon's desire to rifle hunt white-tailed deer. While Leon was new to shooting, the two friends were seeking experienced guidance in knowledge and equipment, as well as a location to practice in order to accommodate Leon as a person with blindness. With Paul as Leon's mentor and eyes, the two had purchased a scope camera adaptor, mounted to the rifle for Paul to view as Leon received direction on target location and crosshair alignment. While the system worked well and provided appropriate viewing for Paul, the recoil after shooting disturbed the alignment, making it challenging to accurately shoot multiple shots. With a better understanding of what worked and what needed improvement, Leon and Paul discussed ideas with Darrell Handley and Craig Gerry, two Range Safety Officers at the range, on possible vendors to utilize for finding and acquiring more appropriate equipment.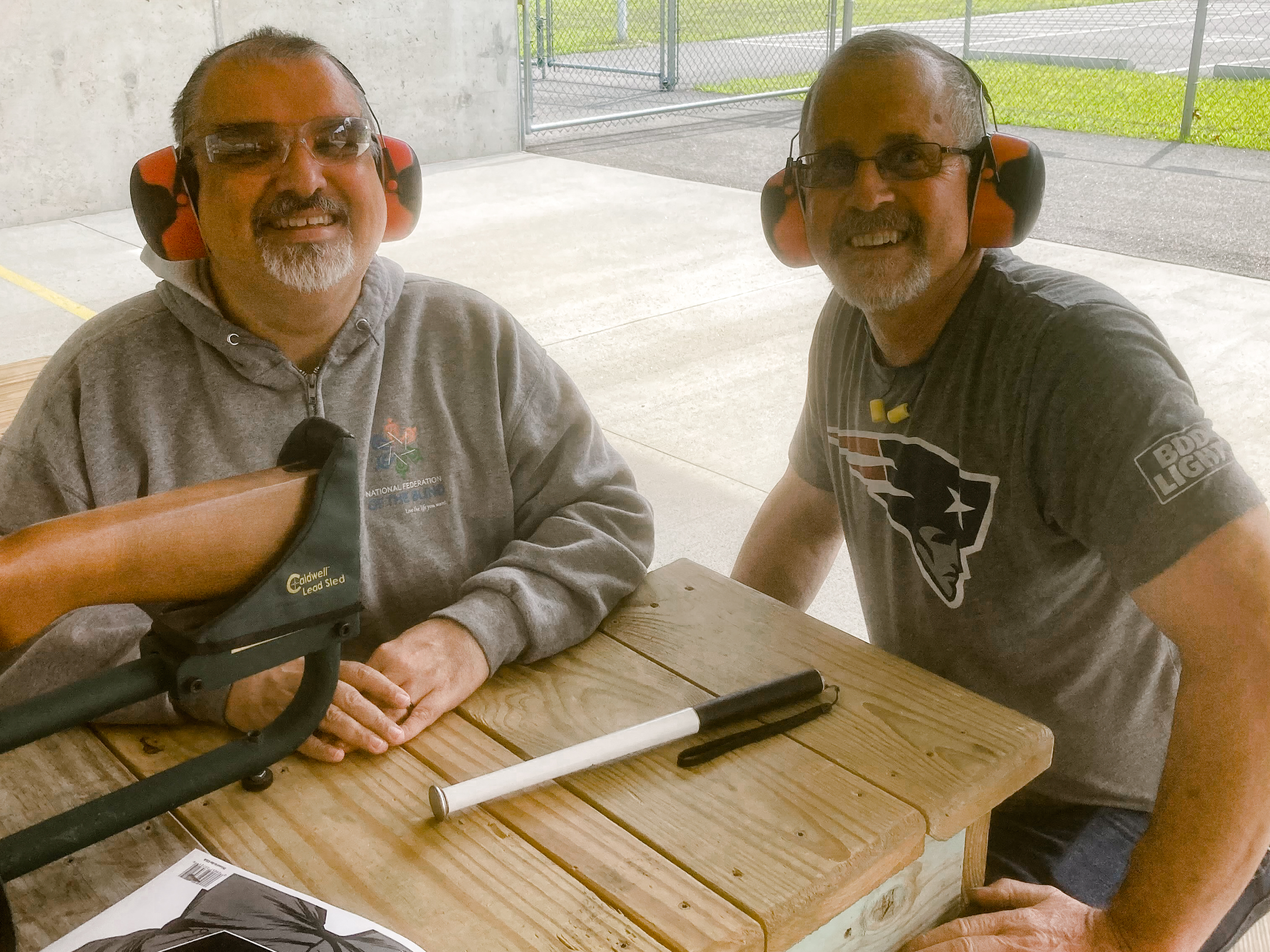 Armed with a new Crimson Tracer Laser Sight, a high-powered green laser mounted on Leon's rifle, Leon and Paul returned to the Summerhaven Shooting Range in the summer of 2022 to test out their improved gear. Working with a .44 Carbine and the mounted laser, Leon was set up in one of the training bays at 25 yards. The high-powered laser gave Paul the ability to see where Leon was aiming, and with verbal direction from Paul, Leon centered his rifle on the target. The coordination and accuracy of the two men resulted in five almost perfect shots, and three shots that were still within the boundary of the target. With such success, Paul and Leon moved to the 100-yard bay to practice at 50 yards. Unfortunately, the laser was impacted by the sunlight beyond 35-40 yards, so the two have more solutions they're seeking to find before the fall season.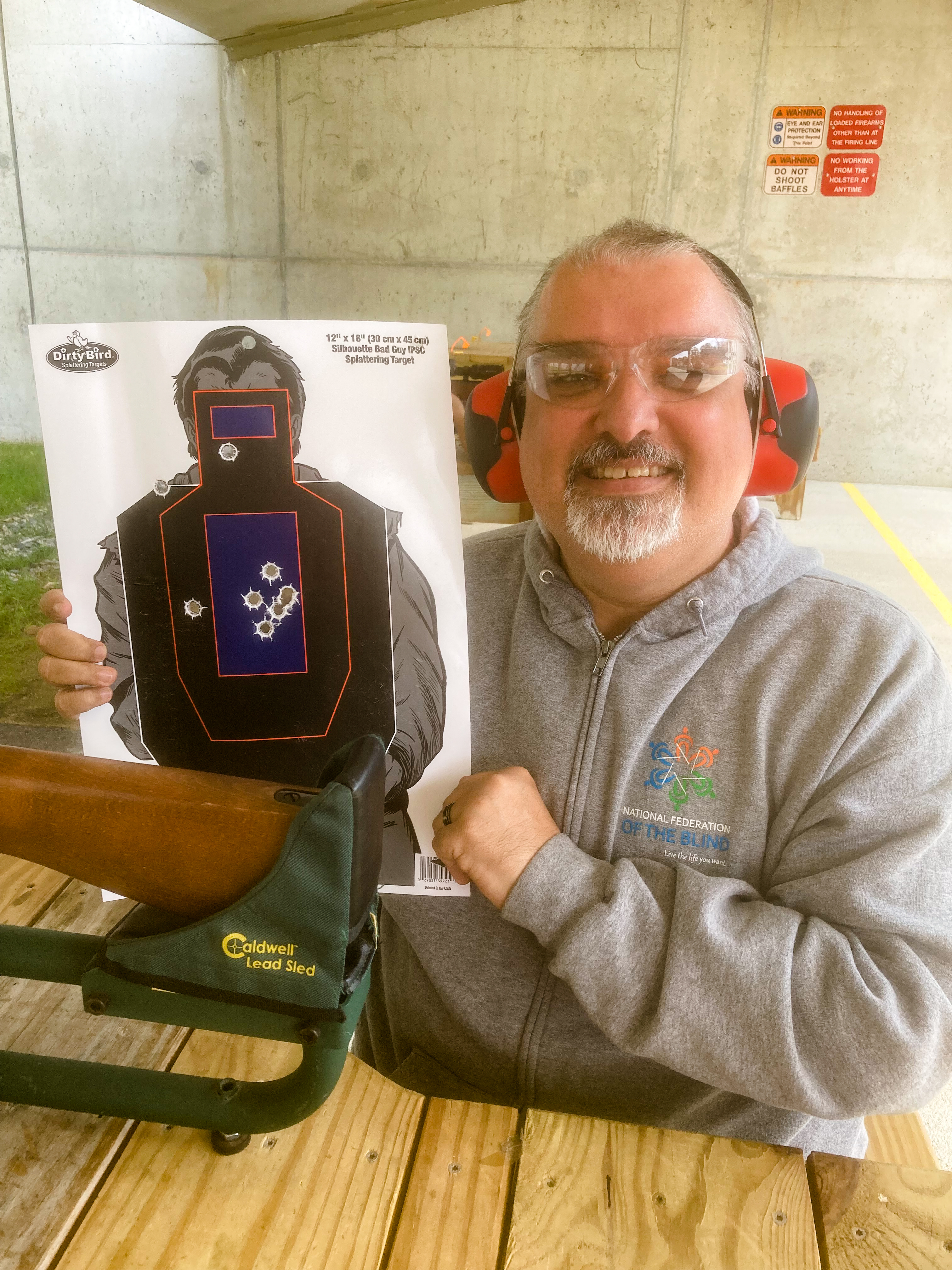 The pair have worked tirelessly to find solutions to their challenge but have developed a number of partnerships with the shooting range and involved Range Safety Officers, as well as vendors and distributors they have worked with. As they continue to hone their skills, they develop and implement unique methods of overcoming their situation and have demonstrated the ability to adapt knowledge, equipment, and locations to accomplish their goal. We have no doubt that with the hard work and perseverance they have demonstrated, Paul and Leon will be taking to the woods to successfully harvest a white-tailed deer this fall!
Learn more about Maine's shooting ranges at mefishwildlife.com/ranges