June 10, 2021 at 6:34 pm
by Marketing Specialist Katie Yates
The weather is hot and it feels like spring is far behind us. But the spring turkey hunt just wrapped up five days ago on June 5th. With an overall lift in outdoor recreation in Maine, we're seeing more and more new hunters on the landscape. For many, this is just another opportunity to get outside and connect to nature, a key element to good mental health. New turkey hunters are seeing the benefits of spending time outside with friends and family, even if they don't harvest a bird. A successful hunt doesn't always end at a tagging station—but sometimes it does! There are hundreds of great stories from new hunters out there, but here are just a few highlights from Maine's 2021 spring turkey hunt and how these newbies define success. 
From Courtney White
What is your experience/background with hunting?
Several years ago when I was maybe 10, I went through a phase of playing with my $30 youth recurve bow and dreaming about being a turkey hunter. I never did go hunting, and it never came to mind again until recently in the summer of 2020. I mentioned my interest in hunting to my boyfriend's dad who is a very experienced hunter. He excitedly took me under his wing and told me everything I needed to do to get started. However, not only did I not have experience with hunting, I had never even touched a gun. I eagerly started my hunter safety course and started practicing at the range with my dad in January. Closer to the season we got some turkey targets. I sat up against a fence to recreate the situation I would possibly be in. By the time the season came, I felt very prepared and ready. 
What was the highlight of your spring turkey season? 
That's hard to say because I really have two highlights. The first was getting my very first turkey. It was the second day of the season and my boyfriend's dad was still showing me the ropes. Right from the start, everything came together perfectly. We called in a hen and a giant tom walked in right after her. I never felt my heart beat so hard before, I swear you could've seen it pounding out of my chest. It came within range, I took a shot, and it went right down. It ended up being 21 lbs, had an 11-inch beard, and 1 3/16 inch spurs. It was beyond exciting to not only get my first bird but to get one so big and beautiful. 
The second highlight was getting my second bird. It was the end of the second week of the season and my first time going out alone. I was a little nervous to go by myself, but I knew I had to try it. I sat for an hour with no luck, so I decided to change positions. I moved about 40 yards before I heard a hen calling and quickly sat up against a tree. I called back and forth with her and she ended up bringing four jakes with her. Once again, my heart was pounding! I took a shot at one once they separated. Down he went. I ran over to the turkey. I was sort of shocked that I got it. It felt pretty amazing to carry that turkey out of there knowing I did it all on my own.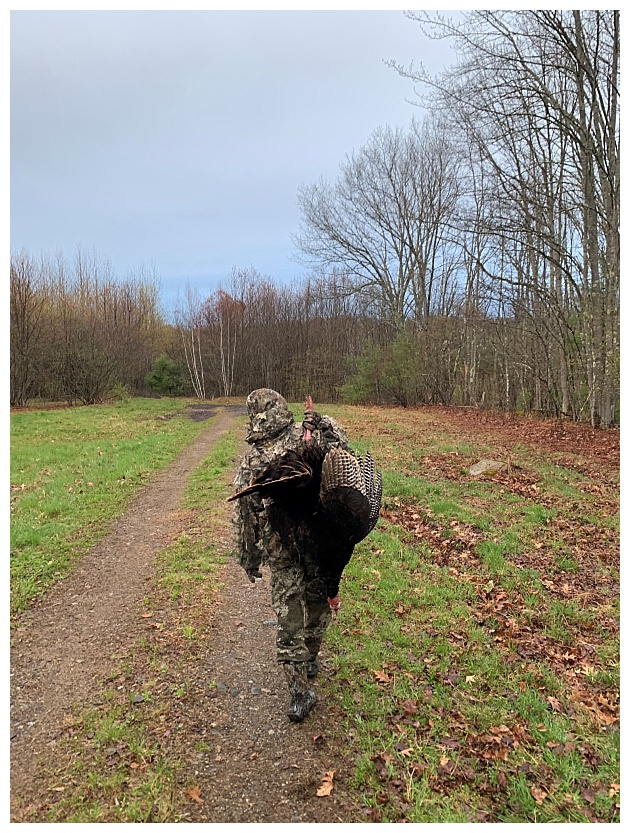 What do you think was the key to your success? 
The keys to my successful season were being patient and having a good time with it. Even if I wasn't successful in bringing home a bird, I still would have had a great time and learned a lot. And if I didn't have an experienced hunter alongside me for the first few times, I would have been totally lost! 
I owe a large portion of my success to my mentor (Larry). Without him, I would have had no idea what to do. He took the time to show me everything he knew and introduced me to this new activity that I love.
From Danica Pease
 What is your experience/background with hunting?
I've been deer hunting for the last 5+ years as a "serious" hunter. I went a few times when I was younger, learned all sorts of tips and tricks from my dad and uncle. My dad and I just started turkey hunting last spring, 2020. He had never done it himself so it's been a learning experience for both of us.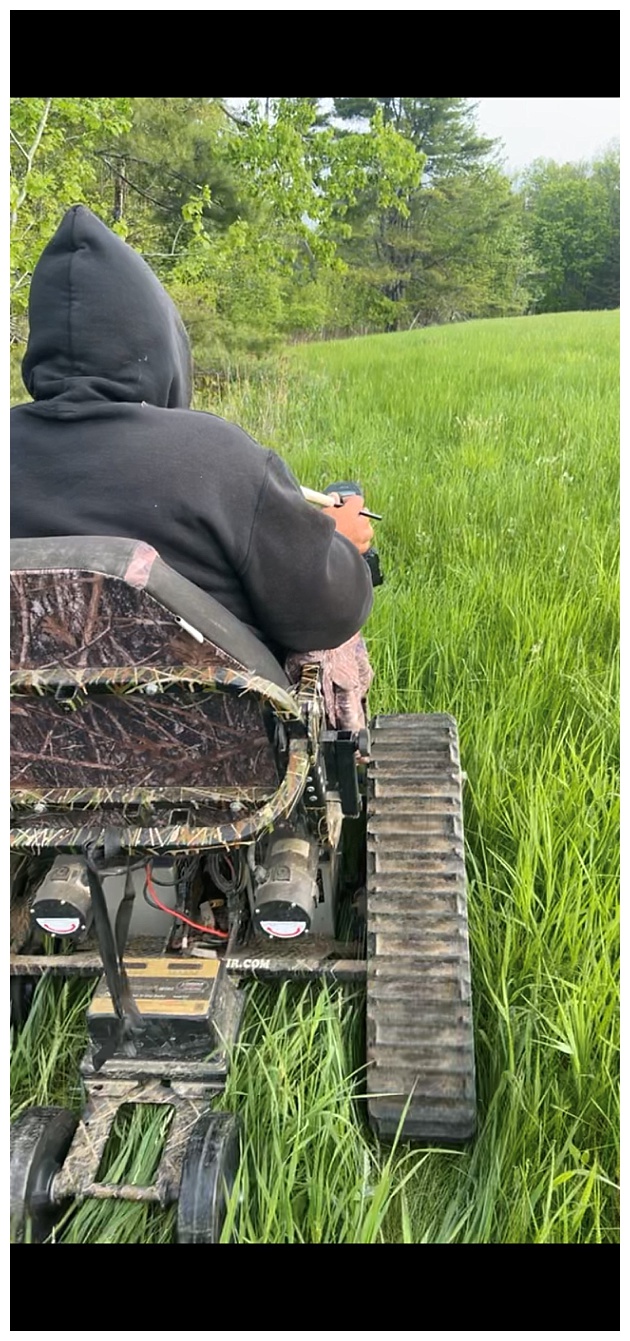 What was the highlight of your spring turkey season?
I got to spend some quality time with my dad and make memories that will last a lifetime. This season we were able to successfully call birds into the field which was a first for us!
 What are some ways hunting is meaningful to you?
Getting outside and just enjoying being out there has always been great for my mental health, but I also get to make great memories with my family as well!
From Heather Annis
What is your experience/background with hunting?
I began hunting seriously as an adult. My husband introduced me to hunting all types of animals: deer, bear, turkey, and we've been on a moose hunt together when I was drawn for a moose permit in 2015. 
What was the highlight of your spring turkey season? 
The highlight of this turkey season was when my son shot his first two turkeys ever, on Youth Day. We were extremely excited for him and how everything played out perfectly for him to be successful. My husband, Ethan, and I, love hunting and sharing these experiences with our children.  
I think the key to our son's success that morning was a number of things. He was very helpful getting set up and sat patiently and quietly while my husband used his turkey call. When the birds started coming in fast, he still waited patiently until the time was right. He took his time and did everything he was supposed to do when the time came for him to shoot. We were so proud of him! I don't think the smile left his face that day!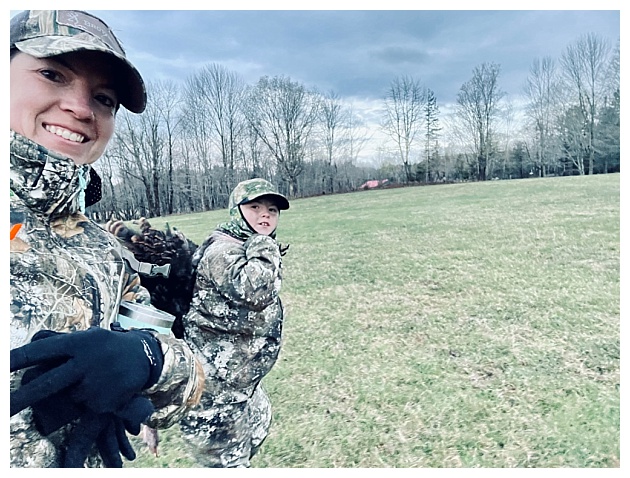 What are some good pointers for mentors taking out young hunters?
I think hunting with youth is the best way to keep our Maine traditions alive. I know that our children will have a great appreciation for nature and the outdoors from all of our time spent hunting. Most importantly, we've had fun and enjoyed our time together being outdoors! Hunting can teach you many important life lessons. 
Interested in learning to hunt?
Take a hunter safety course, now available online in addition to traditional in-person courses.
Another great way to get started and learn more about hunting is to ask a friend, family member, or coworker to tag along on a hunt! Hunters enjoy sharing their passions with newbies, and helping give back for all of the people who helped them learn to hunt.
Find all of our hunting resources at mefishwildlife.com/hunt