Start your Maine hunting adventure here.
Maine's nickname "Vacationland" is well deserved – and not just for the summertime beaches. Maine offers some of the best hunting and fishing opportunities in the country. With over 17 million acres of extraordinary land and waterways, it is the ultimate playing field for the outdoor sportsman. We have everything from big game like moose and black bear, to small game hunting such as rabbit and turkey. Whether you come for hunting, fishing, or both - Maine has a little something for everyone. To get a truly unique experience, plan your visit to Maine with a licensed guide to help create an unforgettable trip. You're going to love it up here!
Know the Laws
Get Licensed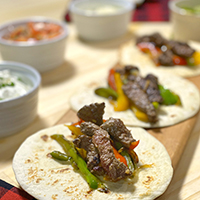 Let's get cooking
One of the many benefits of hunting is securing wholesome, locally-sourced, free-range, hormone-free lean protein. For many hunters, the joy of hunting extends to the dinner table, where they can cook delicious dishes to share with friends and family over stories of their time in the woods.
Discover the perfect place to hunt.
Extra information to enhance your experience.
Sign Up Now!
Enter your email or mobile number to receive tips and information to help you plan your next Maine hunting experience