Spruce Budworm in Maine
Phermone Trap Instructions
What is Spruce Budworm?
Native insect
Eats needles of fir and spruce trees
Population either very high or very low
40 year cycle in sync with maturing of fir & spruce
Kills trees by eating all the needles year after year
Spruce Budworm Prognosis:
Noticeable defoliation in Maine in 2-4 years
Will kill trees and reduce growth
Perhaps not as severe as last outbreak

Trees are younger
Not as contiguous across the landscape
Infestations may be shifting north
Spruce Budworm Photos
Population Indicators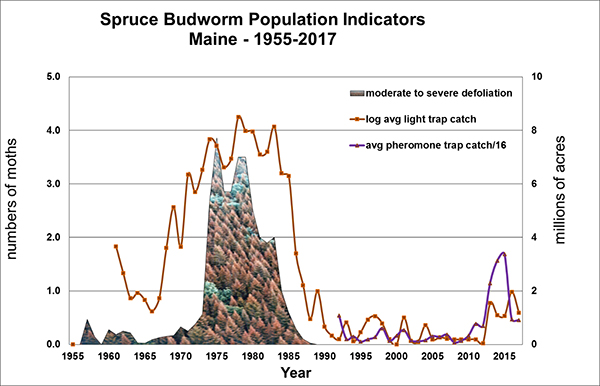 ---
Defoliation Survey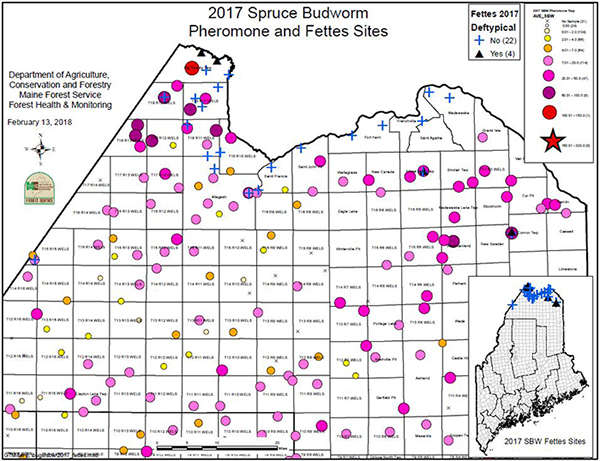 Beginning in 2017 current-year defoliation was quantified using the Fettes Method on a subset of MFS-sampled L2 sites and additional sites in northern Maine. This method provides a systematic approach to measuring defoliation. It was employed during the last budworm outbreak in Maine, and is currently in use in Quebec. MFS staff received training on implementing the method in a July 2016 field training held in the Matapedia Valley in Quebec. The Fettes method captures defoliation from all causes and can be used to estimate both current-year defoliation and cumulative defoliation. A brief introduction to the Fettes Method is provided in this document: http://www.sampforestpest.ento.vt.edu/defoliating/spruce-budworm/pdf/montgomery-etal1982-sbw.pdf.
---
Trap Catches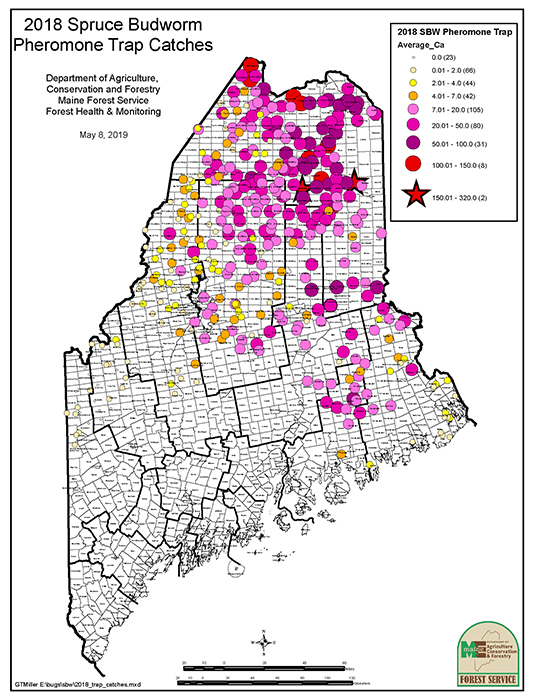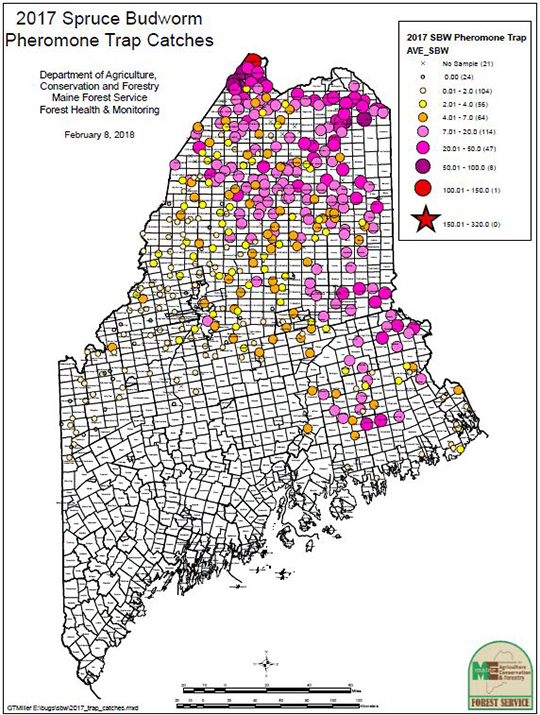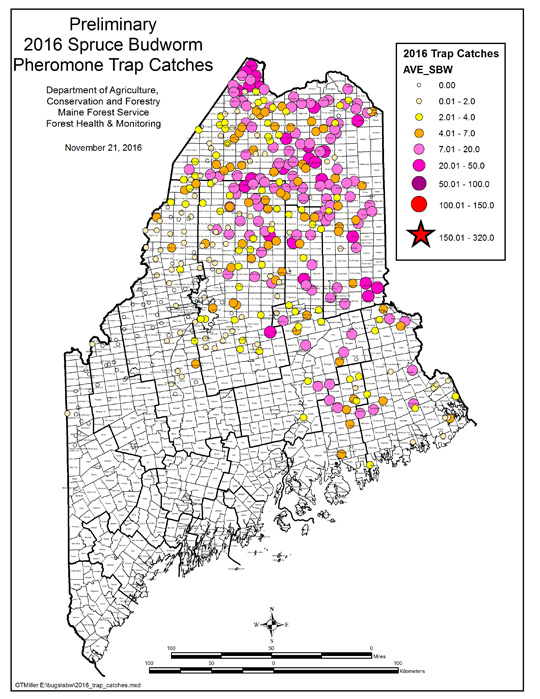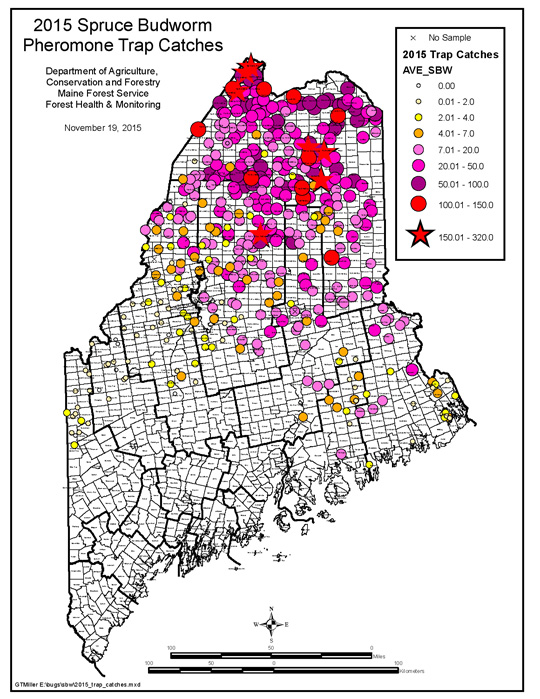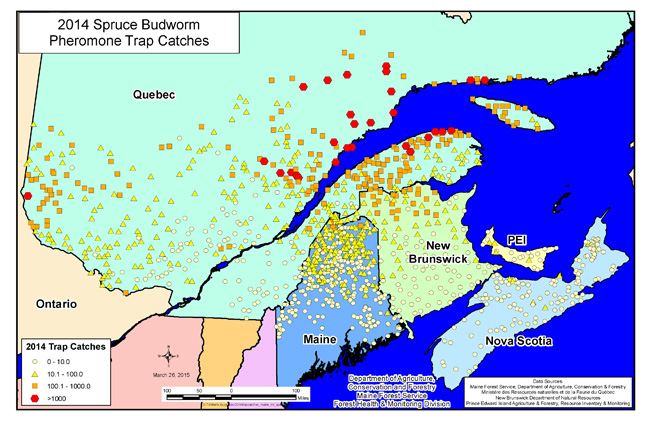 ---
Maine's Strategy for Spruce Budworm
For More Information on Spruce Budworm:
Spruce Budworm Defoliation in Maine
Moderate or greater defoliation
1918 - 1988