February 2, 2022 at 3:22 pm
by Wildlife Biologist Brittany Peterson
When MDIFW Moose Biologist Lee Kantar was organizing the adaptive unit moose hunt, I offered to staff one of the registration stations placed around the western half of Wildlife Management District 4. While discussing this work with my Californian parents, my father, a science teacher, thought that sounded like too much fun– he found a substitute teacher for the week, received his COVID-19 booster shot, and booked a flight to Maine to volunteer with me.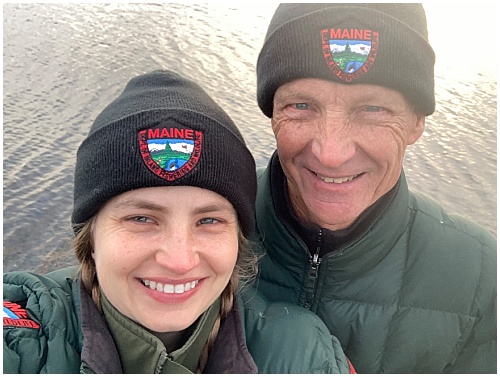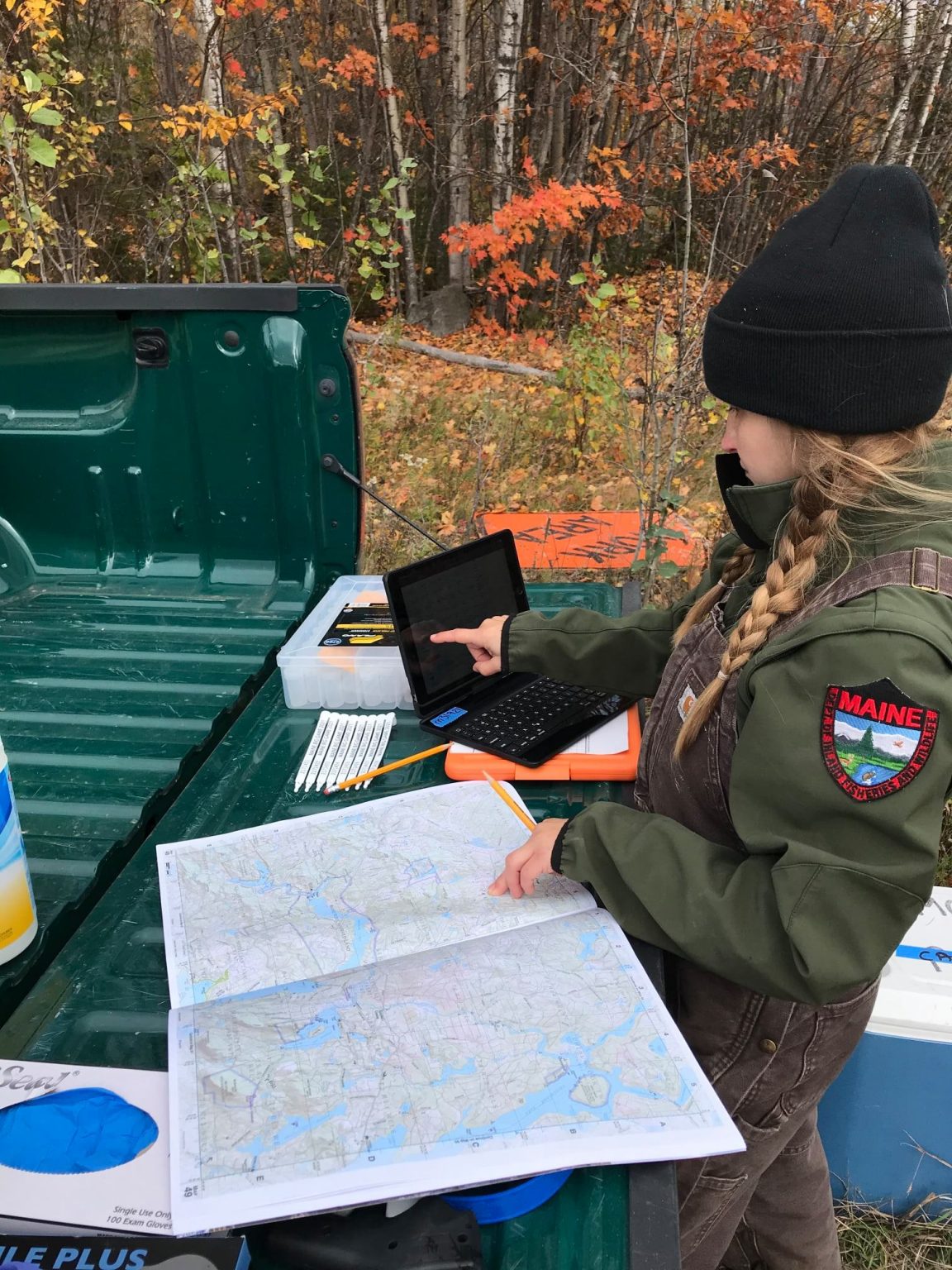 We left my house in the wee hours, and the Golden Road slowly revealed herself by the light of the coming dawn. Mt Katahdin, unfortunately, remained shrouded in clouds. Our station was based in a clearing beside the Caribou Checkpoint for the North Maine Woods, and there we worked from sunup to sundown for the next 6 days.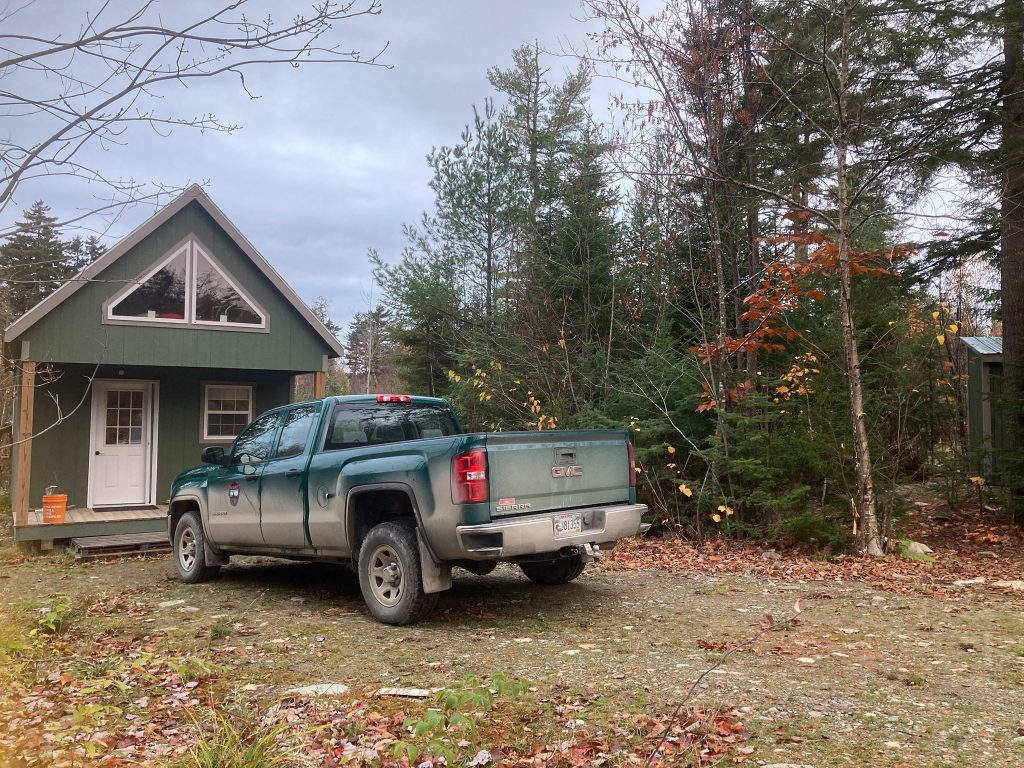 Our task was to register the harvest, weigh intact moose (moose that were not quartered in the field), collect a canine tooth for aging, and a pair of ovaries for reproduction, plus count ticks if the moose was harvested less than 5 hours ago. Ovary collection was a critical piece of the adaptive unit moose hunt, you can learn how biologists analyze ovaries here. The moose were weighed using a winch that was powered off the truck battery.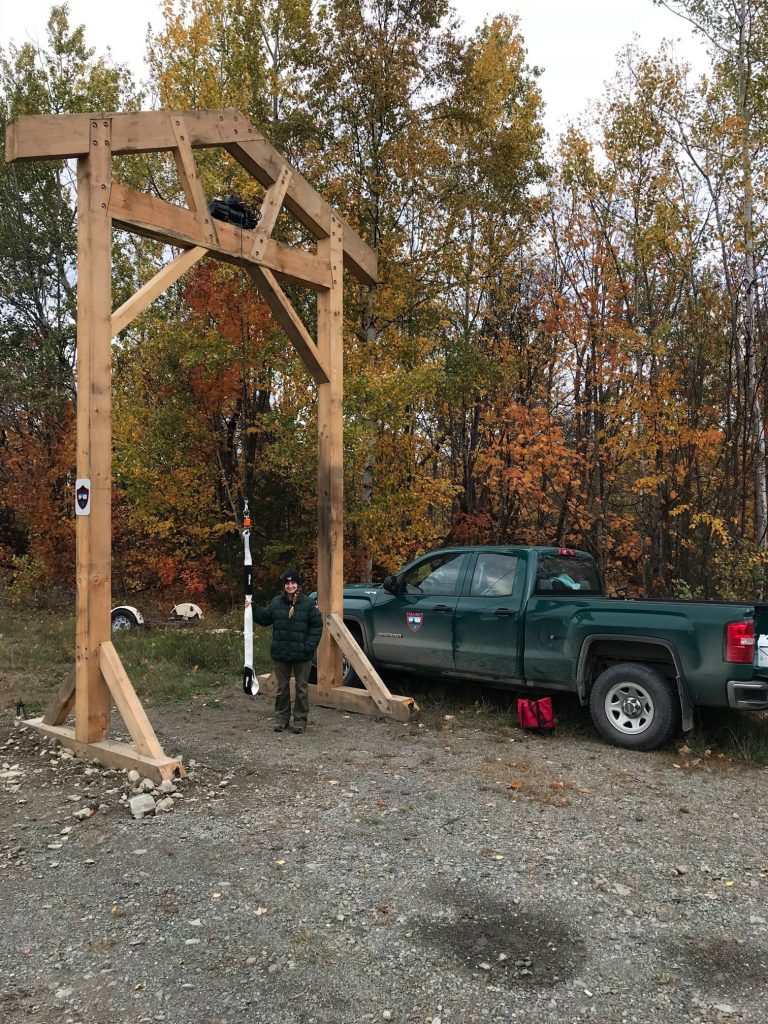 Our first cow moose was also our largest of the week. The winch slowly pulled the moose aloft until her toes were free from the trailer, but the scale ended up flush with the winch with the face of the scale against the structure. I attempted to pivot the scale but getting 800 pounds of moose to spin 180° was not happening. We lowered the moose, reattached the scale to face outward, and pulled her back up only to find that the scale had turned off. Third time was the charm, and we only improved from there!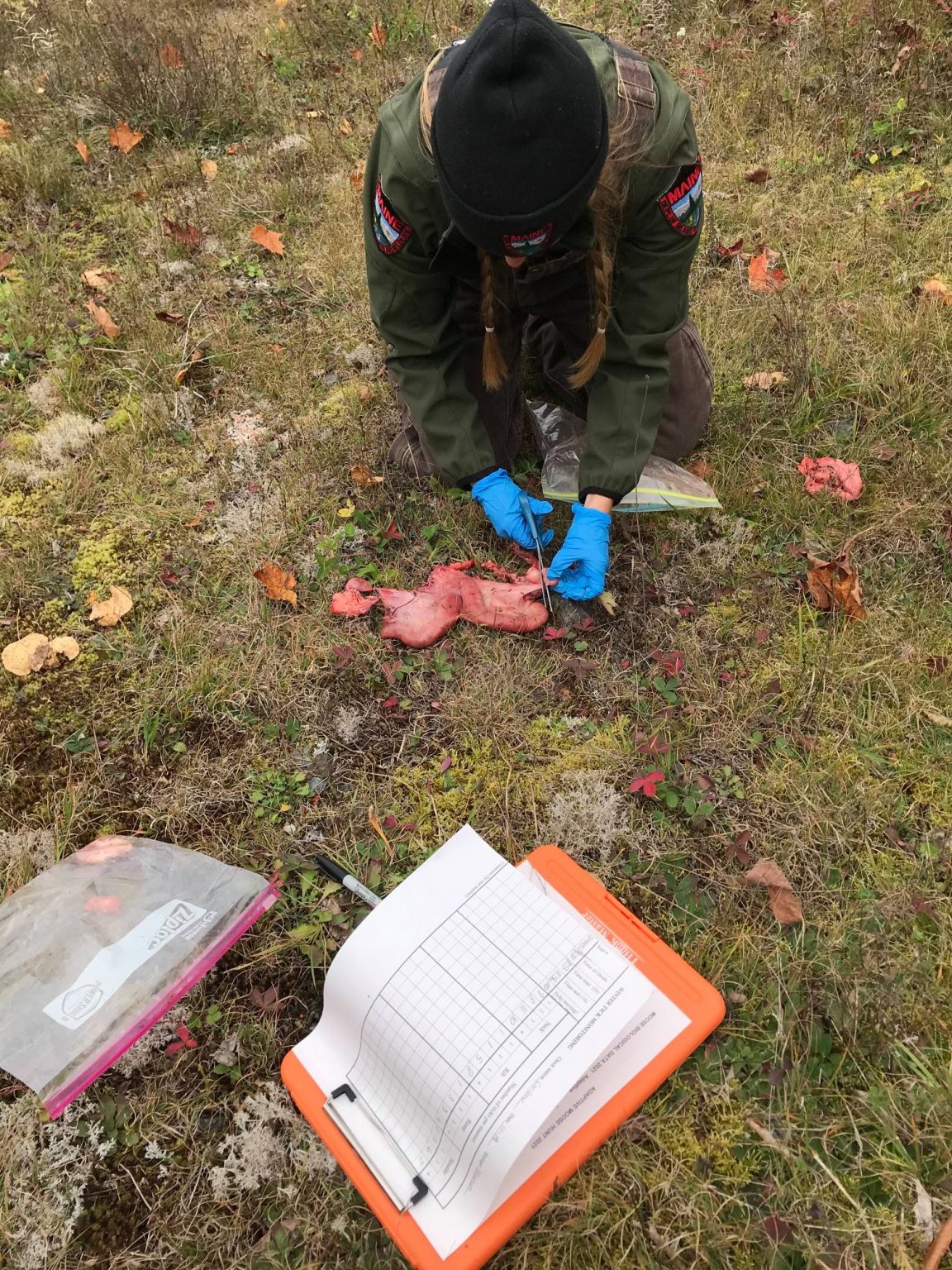 Sometimes the hunters could not identify the ovaries and would arrive with bags full of entrails (guts), so I had the pleasure of combing through them with my dad and teaching him about female moose anatomy. By the end of the week, he was proficient at all aspects of moose registration!
In the lulls between registering moose, we played cards, ate too much beef jerky, read books, and took short walks while always keeping the station in sight should a moose hunter arrive. For the week, we stayed at a dry cabin 10 miles from our station. The cabin ran on propane and a small solar panel. It was tidy and warm, so we were happy campers. We saw plump grouse flying low and a bull moose browsing at dusk who could not have cared less about our truck. We chatted with a coyote trapper, wardens, North Maine Woods managers, hunters and their guides. I so enjoyed introducing my dad to this side of Maine that few tourists ever get to experience. It was father-daughter bonding at its finest.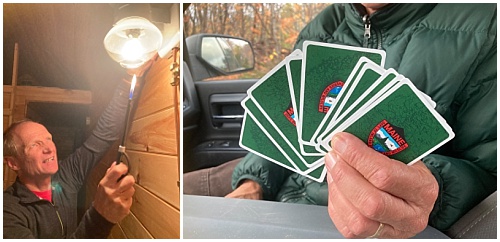 Want to learn how the data collected at moose registrations is used to help manage the population? Check out Required Moose Stations and Vital Data Collection
Learn more about the Adaptive Management Study and how winter tick affect moose
View the 2021 Moose Harvest Report + Age Report at mefishwildlife.com