June 28, 2022 at 3:35 pm
by Regional Fisheries Supervisor Tim Obrey
I've written several reports over the past few years about the challenges with the salmon fishery at Chesuncook Lake. I've put a link to one of the previous reports at the bottom of this report. We've invested a lot of time from our 3-person region since implementing a new management strategy on Chesuncook Lake back in 2018. In addition to working with the Natural Resource Education Center at Moosehead to develop a spring salmon derby to increase angler use and harvest, we've kept an eye on the smelt runs, conducted winter and summer creel surveys, and generated angler use estimates in 2020 and 2021.
Our goal is to harvest 2,000 to 3,000 salmon annually from this 26,000-acre lake. We were able to harvest those numbers in the 1980s when we had roughly 8,000 angler-days of fishing. As I've previously noted, those days (and many of the anglers) are long gone. Our annual use estimates in 2020 and 2021 were in the 1,600 angler-day range. But the new regulations allow anglers to keep more fish, so while the number of people fishing the lake is much lower, we've been able to increase the harvest from just a few hundred salmon in 2017 to 1,200 - 1,500 for the past two years. That's a lot to digest, but the take-home message is: We are getting close to our harvest goal, and the fish are starting to respond. That's great news.
They say a picture is worth a thousand words, so here are two photos to demonstrate why we are feeling very positive about the current course of management at Chesuncook Lake. The first picture is the winning salmon in the 2019 Chesuncook Lake Salmon Derby. It was plenty long enough to win the prize money and bragging rights. But let's be honest, you could pick a lock with that fish. Contrast that to the photo from the 2022 derby held over Memorial Day weekend. All the fish over 16 inches were looking great. They are having no trouble finding smelt and insects to feed on. It was very encouraging.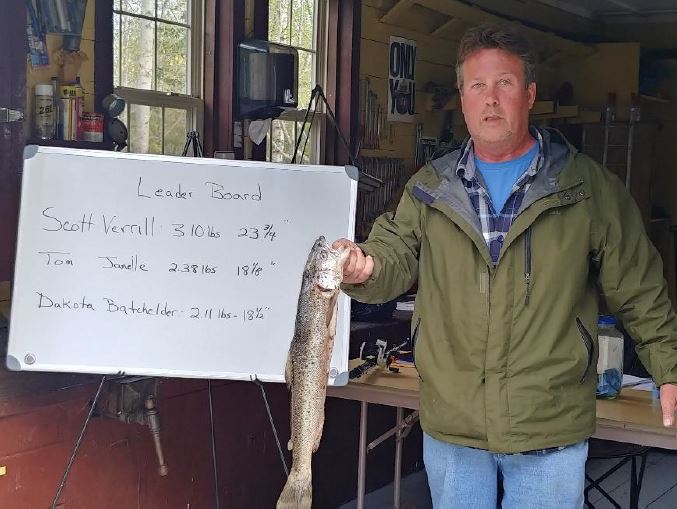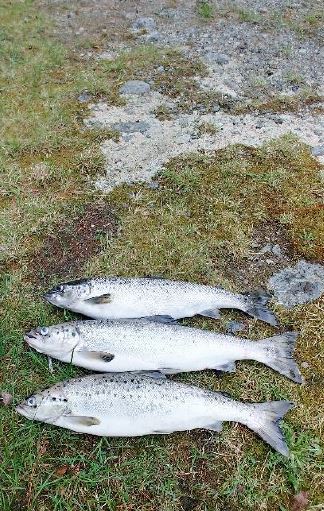 We still have work to do at Chesuncook Lake. We continue to encourage anglers to take advantage of the no size or bag limit on salmon under 16 inches to help thin the population. Please, keep up the good work! We will be monitoring the lake over the coming years and hopefully we will continue to see improvements, but right now, the fishing is pretty good on Maine's third largest lake.