Voluntary Response Action Program (VRAP)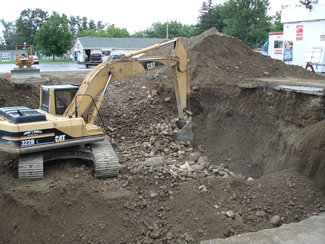 Introduction
In 1993, the Maine Legislature established the Voluntary Response Action Program (VRAP). The VRAP allows applicants to voluntarily investigate and cleanup properties to the Department's satisfaction, in exchange for protections from Department enforcement actions. The VRAP is intended to encourage the cleanup and redevelopment of contaminated properties within the state.
Contacts
For more information about VRAP contact Nick Hodgkins at (207) 592-0882.
VRAP Laws
38 MRSA 342, Section 15, Technical Services establishes the authority to administer the program
38 MRSA 343-E, The Voluntary Response Action Program establishes the framework for participation in and certification by the VRAP Program
38 MRSA 343-F, Reporting & Disclosure Requirements establishes the requirements for reporting to the DEP if contamination is present at a property
38 MRSA 3001, et seq, Uniform Environmental Covenants Act (UECA) establishes the requirements for writing and recording Declarations of Environmental Covenants, which are required at all VRAP sites that include engineering and/or institutional controls as part of the remedy.
VRAP Information and Forms
Related Programs
Other Related Links (Off Site)