Take A Stand For Hemlocks
---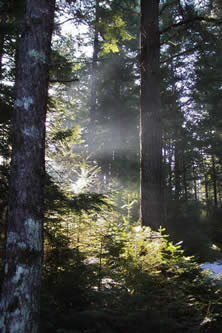 Description: This volunteer program invites Maine citizens and seasonal residents to "Take a Stand for Hemlocks" by adopting a hemlock stand and surveying it annually for the presence of hemlock woolly adelgid. Participants are trained to identify hemlock woolly adelgid and to apply the detection and monitoring survey methods developed by Scott Costa at the University of Vermont.
For information about the program and upcoming events contact: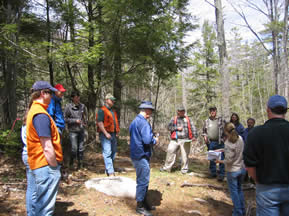 Colleen Teerling (207) 287-3096
---
Overview of Hemlock Woolly Adelgid in Maine
Photos of Hemlock Woolly Adelgid
Downloads: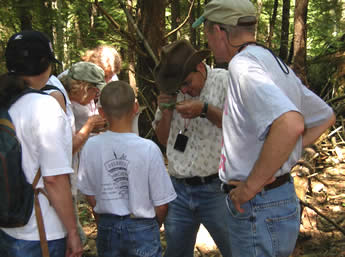 Instruction Sheet (pdf)
Printable Data Sheets (pdf) page 1, page 2
Report Results
Report your observations (HWA found or not and location) on the Vital Signs Web Site (off-site)
Mail data sheets to: Colleen Teerling, MFS Insect and Disease Lab, 50 Hospital Street, Augusta, ME 04330 or (207) 287-3096.
Off-Site Links: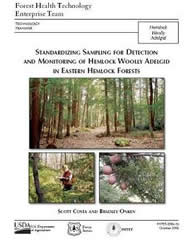 Sampling protocol: Download from the US Forest Service (1.6 MB pdf) (to request a hardcopy contact: Colleen Teerling (207) 287-3096
Hemlock Woolly Adelgid Information Page

(US Forest Service)