The State of Maine utilizes various types of watercraft to conduct governmental business, everything from a small rowboat to a ferry vessel to Maine Maritime Academy's huge training vessel. Because many of the State's boats operate in coastal and international waters, they can be subject to various state, federal or international laws as it relates to the ownership, use and maintenance of watercraft. In addition, there can be a significant financial investment in the purchase and ownership of a watercraft. Sometimes the State borrows or leases boats to meet its needs. Boat insurance is available through the Risk Management office to cover all of these exposures.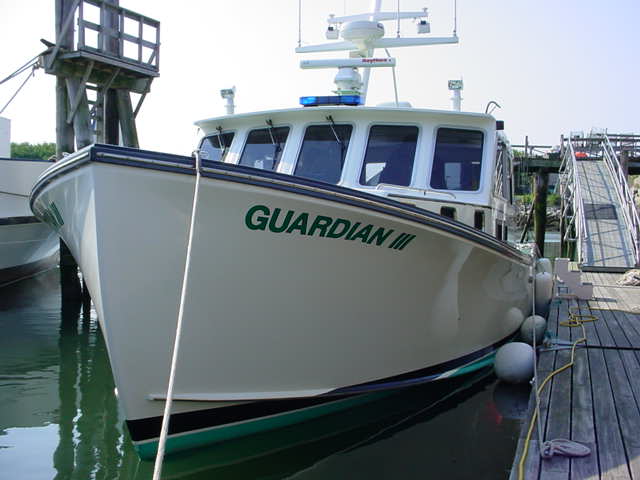 Boat insurance is not automatic, nor is it mandatory. Agencies desiring boat insurance of any type must contact Risk Management to arrange proper insurance for their specific boat(s) or to meet their specific needs. Risk Management uses a combination of commercially purchased insurance and self insurance to provide a wide range of boat insurance products. An agency can choose to insure all its boats or only certain boats. An agency can purchase liability insurance only, or both liability and physical damage insurance (called "hull insurance"). Liability insurance protects the State against third-party claims for bodily injury and property damage. Hull insurance insures a boat for accidental physical damage or destruction caused by certain perils, such as collision, theft, sinking etc. Hull insurance covers not only the boat itself, but also its launches, lifeboats, rafts, furniture, bunkers, stores, supplies, tackle, fittings, equipment, apparatus, machinery, boilers, motor generators and other electrical machinery. (Personal belongings of employees and passengers are not included.)
BOATS USED ON INLAND WATERS ONLY
Insurance for State owned or leased boats used only on Maine's inland waters is pretty straightforward and is entirely self insured by Risk Management. The amount of liability insurance is $400,000 per occurrence. The self insurance liability rate is based on a boat's horsepower. The self insurance hull rate is based on a boat's purchase value. The hull insurance provided is on an "actual cash value" basis - replacement cost less depreciation at the time of a loss. In the event of a total loss, used boat pricing guides and other resources are used to determine the approximate current market value of your agency's boat. A $1,000 per occurrence deductible applies to both liability and hull losses.
BOATS USED ON COASTAL AND INLAND TRIBUTARY WATERS
This insurance is called ocean marine insurance, it is a lot more complicated and it is not wise for an agency to go without it as there may be exposure to state, federal and, for certain agencies, international law. In the United States, ocean marine policies are generally interpreted in accordance with a specialized branch of federal law known as the law of admiralty, or general maritime law. Due to this complexity and the possibility of large dollar claims, Risk Management has purchased a commercial ocean marine insurance policy. In order to generate significant premium savings, this policy has high deductibles. The deductible has been reduced for State agencies down to $1,000 per occurrence via self insurance.
Agencies are allowed to choose their own limit of liability insurance for their operations, so different agencies do have different limits. The minimum allowable limit is $400,000 per occurrence. The liability insurance provided by the ocean marine policy is called protection and indemnity insurance and it covers the following principal types of liability:
Loss of life, injury, and sickness of the crew, passengers and third parties
Damage to piers, docks, jetties and other fixed objects
Damage to another vessel resulting from a collision between the two.
Damage to other vessels and their cargo caused by a hazard other than collision
Inadvertently incurred fines and penalties
Expenses incurred when the law requires a wrecked vessel be removed.
The hull insurance is provided on an "agreed value" basis. This means that the agency and the insurance company has agreed on the value of a boat (more appropriately called a vessel in ocean marine) in advance and in the event of a total loss, that amount will be paid. In the event of a partial loss, the policy replaces old items with new without depreciation, with some exceptions.
When a vessel is added to the ocean marine policy, a navigation area is jointly agreed upon and a "navigational warranty" is added to the policy. If the vessel leaves that navigation area and a loss occurs there is no coverage. The minimum navigational are on the State's policy is: "Vessel is confined to coastwise and tributary waters of the State of Maine". This can be revised to meet need.
IN GENERAL
Because boat insurance is very specialized, each insurance policy has certain conditions and exclusions and is limited in what they do and don't cover. Don't be caught short. Call Risk Management for individualized insurance advice if your agency:
Purchases, leases, charters or sells a boat.
Develops an RFP to have a boat built
Crashes or damages an insured boat
Needs proof of boat insurance
Needs to use an insured boat for an unusual purpose or navigate to an unusual location