Groundwater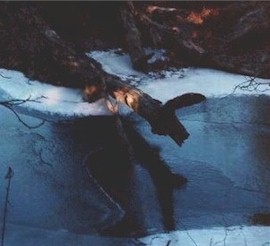 Basics of Groundwater
We know how important groundwater is, especially if we rely on a private well to supply our household water. But many people may not know how groundwater gets to our wells, how the resource is used statewide, and what activities can threaten ground water quality.
This page contains links to some excellent resources for information on groundwater. There are links on groundwater and the water cycle, how groundwater moves, how we use groundwater, what activities can threaten ground water quality.
The more we know about the nature of groundwater, the more likely we are to help keep it clean.
Below are some links to sites with clear information on the nature of groundwater. Additional links are further below on this page.
Maine Geological Survey groundwater pages
U.S. EPA well information pages
The U.S. Geological Survey, information for teachers
Contacts
Your local code enforcement officer or licensed plumbing inspector. If your concern is about a septic system affecting ground water, first contact your local code enforcement officer or plumbing inspector. Additional help is available from DHHS, Maine CDC, Division of Environmental Health, Subsurface Wastewater Program at 287-5697 or the Maine Subsurface Wastewater Unit.
Department of Environmental Protection (DEP), Bureau of Water Quality and the Bureau of Land Resources
Some topic areas: nonpoint source pollution program; questions on direct discharges to Maine waters, excluding septic systems; Site Location of Development program; sand-salt storage; underground injection control program. Here are the contacts for various topics:
Groundwater - John Hopeck 215-4463, Bill Noble 215-1792
Groundwater education - Marianne Senechal 485-1402
Groundwater database - Mark Holden 215-1691
Subsurface Discharge Program - Enid Mitnik 592-2068, this includes the underground injection control (UIC) program.
DEP sand and salt program - Enid Mitnik 592-2068
Department of Environmental Protection (DEP), Bureau of Remediation and Waste Management
Some topic areas: underground storage tank program; sludge spreading; solid waste landfills; hazardous substance sites; licensing of commercial small quantity hazardous waste generators. Report petroleum product spills (or leaking storage tanks) to the DEP spill hotline at 1-800-482-0777.
Department of Health and Human Services (DHHS), Maine CDC, Division of Environmental Health, Drinking Water Program (regulates public drinking water supplies). Drinking water program staff list.
Department of Health and Human Services (DHHS), Division of Environmental Health, Subsurface Wastewater Program (regulates septic system installation and siting, and maintains records of the designs of constructed systems) go to this page for contacts .
Antifreeze
A teaspoonful of antifreeze is enough to use up one of a cat's nine lives. Splashes of antifreeze from topping off car radiators or puddles from draining old coolant can be lethal. Antifreeze is such a common chemical around our homes, that you might lose sight of its threat. However, swallowing small amounts of antifreeze can cause kidney failure and death in cats and dogs, and even small children. The annual report from the American Association of Poison Control Centers shows that in the year 2000 there were over 1600 antifreeze-related poisonings of children and adults. A 1996 survey by American Society for the Prevention of Cruelty to Animals estimated tens of thousands of pets and wild animals are killed or injured each year by drinking antifreeze.
Most antifreeze used as an automotive engine coolant is up to 95% ethylene glycol. When ingested, the ethylene glycol converts to oxalic acid that crystallizes in the kidneys, causing kidney damage, and eventually death. Symptoms may not appear for nine hours or more, and at that point it is usually too late to save the victim.
Antifreeze that has been in an engine also picks up contaminants such as heavy metals and benzene (a known carcinogen) while it circulates through an engine block. Because of all these issues, unsafe handling of antifreeze poses a problem.
So how do you handle antifreeze safely?
Don't change coolant unnecessarily. Check your owner's manual to see how often to replace antifreeze. The good news is that carmakers are working with antifreeze manufacturers to make cooling systems that need less frequent coolant changes, and are working towards a completely closed system. Check with your mechanic to see if you can switch to the longer lasting "extended life" antifreeze that lasts up to five years before it needs changing. The life you extend might not only be your engine's!
Change your antifreeze at a repair shop that uses an antifreeze recycling machine. The used antifreeze is run through a series of filters, and chemicals are added to make it reusable in your cooling system. This choice minimizes waste, and will not expose your pets to threats from spills.
If you change your own antifreeze, buy only what you need. Wipe up spills immediately, and dispose of rags in a covered container. Give leftovers to someone who can use them or seal the remainder in the original container, and store away from children and pets.
Look into alternatives. Switch to a less toxic propylene glycol (PG) antifreeze. Check first to see if using PG antifreeze will void your car's warranty. And don't mix the two types of antifreeze. Mixing PG and ethylene glycol antifreezes will harm your car's engine, and you can't recycle ethylene glycol that is mixed with PG antifreeze. If you use antifreeze in camp or RV toilets, definitely use PG-based antifreezes. The performance of PG antifreezes are similar to ethylene glycol antifreezes, and they are less toxic. PG antifreezes are becoming more widely accepted. For example, using PG antifreeze will not affect the warranty coverage on General Motors' vehicles.
When disposing of spent antifreeze:
Do not mix it with any other fluids! Antifreeze contaminated with oil, gasoline, brake fluid or other materials is not recyclable and may have to be handled as a hazardous waste, making disposal expensive.
Check with automotive repair shops, your town, and your local treatment plant operator. They may take your antifreeze or know of other disposal options.
Check with local automotive repair shops. Some may take your antifreeze. It is important not to mix the antifreeze other fluids; repair shops don't want contaminated waste to deal with. Check with your town. The recycling center may accept antifreeze. Or your town may hold household hazardous waste clean-up days when you can bring in your waste antifreeze.
Call your local treatment plant operator, they may collect antifreeze or know of other disposal options.
Don't put antifreeze down your septic system or a storm drain! Antifreeze could harm the function of your septic system, and add benzene and heavy metals to your leachfield. Dumping antifreeze into a storm drain could hurt animals that live in the storm drain discharge area.
Residents in many communities need safe disposal options for antifreeze, but with forethought we can protect children, pets, and wildlife from accidental antifreeze poisoning.
Links