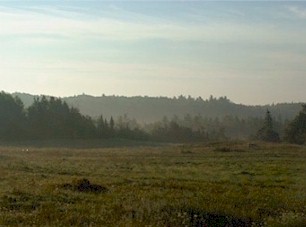 Site Location of Development (Site Law)
Introduction
Contacts
Forms
Municipal information
Rules
Statutory sections
Supplemental information
Introduction
This law requires review of developments that may have a substantial effect upon the environment. These types of development have been identified by the Legislature, and include developments such as projects occupying more than 20 acres, large structures and subdivisions, and oil terminal facilities. A permit is issued if the project meets applicable standards addressing areas such as stormwater management, groundwater protection, infrastructure, wildlife and fisheries, noise, and unusual natural areas.
The applicant for a new Site Law development is required to attend a pre-application meeting. This meeting is an opportunity for the applicant to determine the requirements that apply to the project. The meeting with licensing staff is intended to help identify issues, processing times, fees, and the types of information and documentation necessary for the DEP to properly assess the project. Pre-application meetings are available on request when they are not required.
Certain exemptions apply. The Site Law applies in organized areas for purposes of all types of development, and in unorganized areas for purposes of oil terminal facilities.
Contacts (licensing)
For general licensing question, including asking for the name of the project manager for a particular project, please use the ON-CALL system. Call one of the following numbers, and ask to speak with the "on-call" person for the Site Law program in the Bureau of Land Resources.
Augusta: 800-452-1942
Bangor: 888-769-1137
Portland: 888-769-1036
Presque Isle: 888-769-1053
Statutory sections
Maine Legislature, Maine Revised Statutes
Title 38, Chapter 3, §§ 481-490
Rules
Department of the Secretary of State
Forms
Municipal information
Supplemental information