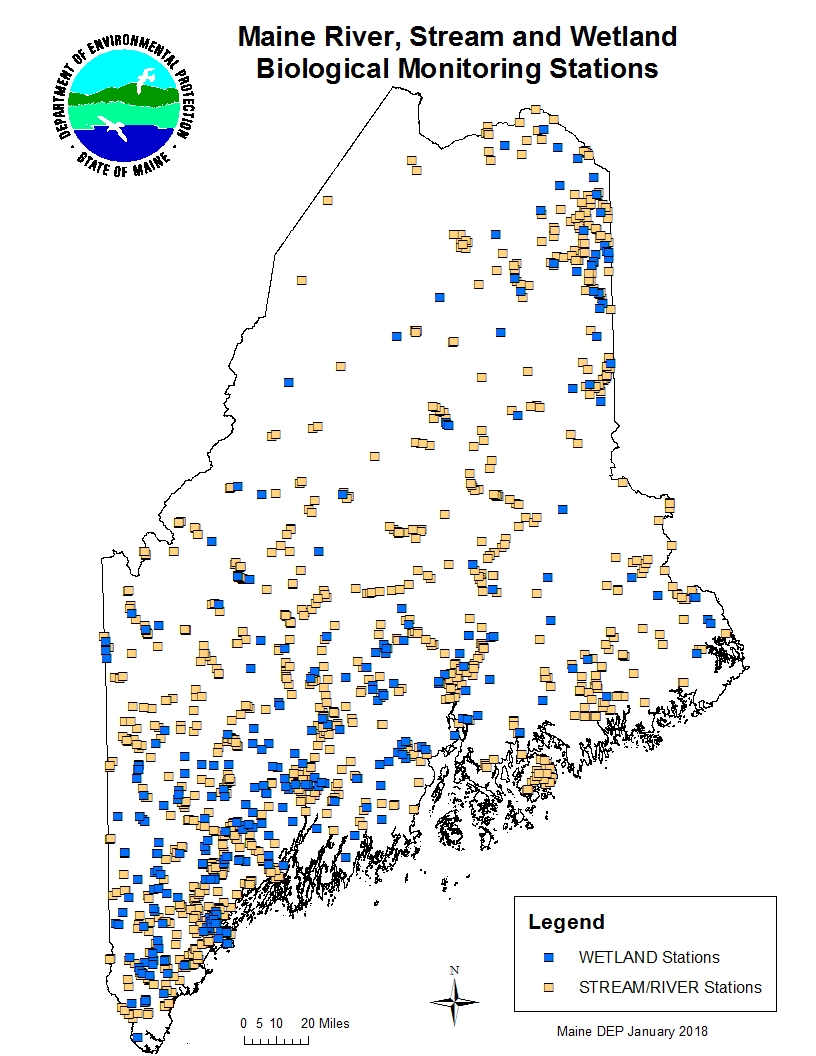 Biomonitoring Data and Maps
Introduction
The Biological Monitoring Program displays its sampling locations and provides select biological, physical and chemical data to the public via ArcGIS Online. Our sampling sites are displayed with general location information. Complete sampling data may not be available for every site for every year sampled due to sample processing time and our internal quality control procedures.
To view data in ArcGIS Online, click the above link to open the map in your default web browser. For more information on our sampling methods, see the Sampling and Analysis section of our website. To see other DEP data visit the GIS Unit's Data and Maps page.

Helpful Hints Tips and things you should know about Biomonitoring Data and using the map. Please review this page before searching for sample locations and data.

Contacts Contact the Biomonitoring Unit, if you find something not working properly or have any other comments or questions.
Disclaimer and permission Please do not publish any portion or subset of these data without prior DEP approval and do not hesitate to contact us with any questions or comments. Substantial efforts are made to ensure the accuracy and completeness of the data and documentation, complete accuracy is not guaranteed. DEP shall not be held liable for damages resulting from misuse or misinterpretation of the data. Please be aware that some of our sampling sites are on private property and we are not authorizing or encouraging the public to visit any of these sites.