Aboveground Home Heating Oil Storage Tank Replacement Program
Will Your Oil Tank be Responsible for Contaminating Local Water Supplies?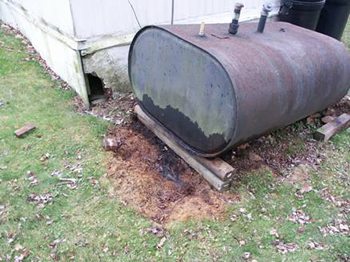 In 1998 the Maine State Legislature granted authority to the Maine Department of Environmental Protection to establish the Aboveground Home Heating Oil Storage Tank Replacement Program (AST). This program is intended to prevent oil spills that can contaminate private and public drinking water supplies. Experience has shown that cleaning up after a spill is much more expensive that replacing an unsafe oil tank before a spill occurs.
The Department recognizes that the cost of replacing petroleum tanks can be significant especially for low- income families. In order to help tank owners pay for the replacement of these unsafe tanks, the Department has made arrangements for grants through the State's eleven Community Action Agencies. The program provides funds to remove ASTs at single family, owner occupied, residential households.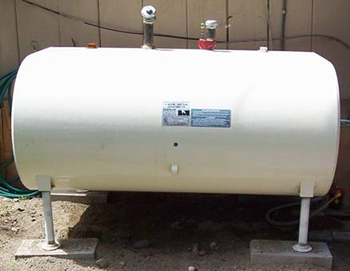 Income eligibility guidelines for the AST program are the same as those for the Low Income Home Energy Home Energy Assistance Program (LIHEAP).
Contact your local Community Action Agency for more information.
For more information regarding home heating oil tanks, please contact David McCaskill at 592-8054 or email David McCaskill
Additional Information
Home Heating Oil Tanks and Piping
Are your buried oil lines protected?

Double Wall Home Heating Oil Tanks and Tank Tub for Outdoor Tanks

Filter Protectors for Outside Oil Tanks

Check Your Tank, Prevent a Leak

Tank Corrosion and Ultrasonic Thickness Testing of Your Home Heating Oil Tank
Those Tanks In America's Backyards and Basements: Aboveground and Underground Home Heating Oil Tanks - in pdf format

Those Tanks In America's Backyards and Basements - Part 2: A Report from Maine on the Trials and Tribulations of Leaking Aboveground Home Heating Oil Tanks - in pdf format
As of July 1, 2009 - New and Replacement Home Heating Oil Tanks Located in a Community Wellhead Protection Area - Fact Sheet- Double Walled Home Heating Oil Tanks (MS Word format) (pdf format)
Related Programs and Links (Off Site)