Solid Waste Diversion Grant Program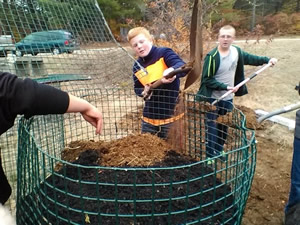 The Maine Legislature established the Maine Solid Waste Diversion Grant Program to provide grants to public and private entities to assist in the development, implementation or improvement of programs, projects, initiatives or activities designed to increase the diversion of solid waste from disposal in the State.
Contact Mark King, 207-592-0455 for more information.
Eligibility and Prioritization
This program is open to any public or private entity demonstrating that a proposed program, project, initiative or activity is likely to increase the diversion of solid waste from disposal within a particular community, municipality or region or the State. Priority in awarding of funds will be given to proposals that are likely to increase the removal and recycling of organic materials from municipal waste streams, are consistent with the provisions of the solid waste management hierarchy and the food recovery hierarchy, and finally, provide the most benefit to the State in terms of increasing the diversion of solid waste from disposal.
Solid Waste Diversion Grant Application Process
The Department anticipates administering up to two grant cycles per year, one in the spring and one in the late summer/early fall. As funds become available, information regarding open application periods for the Solid Waste Diversion Grant will be posted on the Division of Procurement Services website. The current RFP, Application, Question & Answer Summary, and other information related to previous grants can be found there. We are committed to ensuring improvements are made for each round of grants, and materials found on this page represent previous application materials that may differ from any upcoming grant submission requirements.
Proposed projects must focus on diverting materials from disposal towards higher and better uses. The Department is specifically seeking proposals that will:
Take advantage of regional economies of scale,
Increase organics management and recycling infrastructure in underserved areas of the state,
Promote waste reduction through reuse, repair and sharing economy initiatives,
Reduce wasted food through donation or other sharing initiatives,
Address a statewide need, and/or
Expand the types of materials managed through composting and recycling.