Marine Oil Spill Resources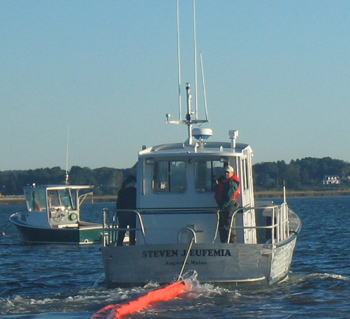 Marine Oil Spill Contingency Plan - Developed to coordinate the state's response to marine oil spills. Includes requirements for notification, assessment and response for differing emergency scenarios.
Appendix I - Response Equipment and Support List. If you would like to be added to the equipment and support list, contact us.
Appendix I in ArcGIS Online Map format
Geographic Response Plans - Booming strategies developed for use by responders in the event of a marine oil spill with maps and photos
Maine Environmental Vulnerability Index Maps - Depicts environmental resources along the coast of Maine most at risk from oil spilled into the marine or estuarine environment
To view PDF files, get Adobe Acrobat Reader.