Marine Oil Spill Resources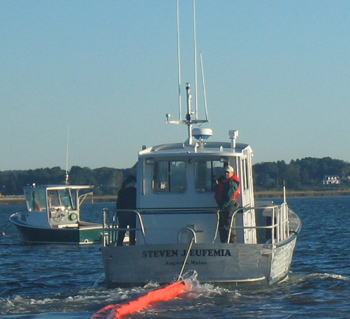 Marine Oil Spill Contingency Plan - Developed to coordinate the state's response to marine oil spills. Includes requirements for notification, assessment and response for differing emergency scenarios.
Appendix I - Response Equipment and Support List. If you would like to be added to the equipment and support list, contact us.
Appendix I in ArcGIS Online Map format
Geographic Response Strategies - Booming strategies developed for use by responders in the event of a marine oil spill with maps and photos
Environmental Resources at Risk Maps - Depict environmental resources along the coast of Maine most at risk from oil spilled into the marine or estuarine environment
Maine and New Hampshire Area Committee
To view PDF files, get Adobe Acrobat Reader.