South Portland/Portland VOC Canister Sampling Results
Page last updated: July 1, 2022 10:44 AM
Graphic Charts of 24-Hour Average Canister Results
Most Recent Month
Show table of all 2022 charts +
Show table of all 2021 charts +
Show table of all 2020 charts +
Show table of all 2019 charts +
Excel Spreadsheet of All Canister Numerical Data
Data collected by the project is available in an Excel spreadsheet containing both the grab sampling and 24-hour average data.
Report on Canister Data by Maine CDC
The Maine CDC reviewed the data from November 2019 through January 2020 and prepared this Summary Report, March 2020. Maine CDC provided an updated Summary Report, August 2020 of their analysis of VOC levels that includes data from February through June. Maine CDC presented findings during South Portland's Clean Air Advisory meeting on November 9, 2020
---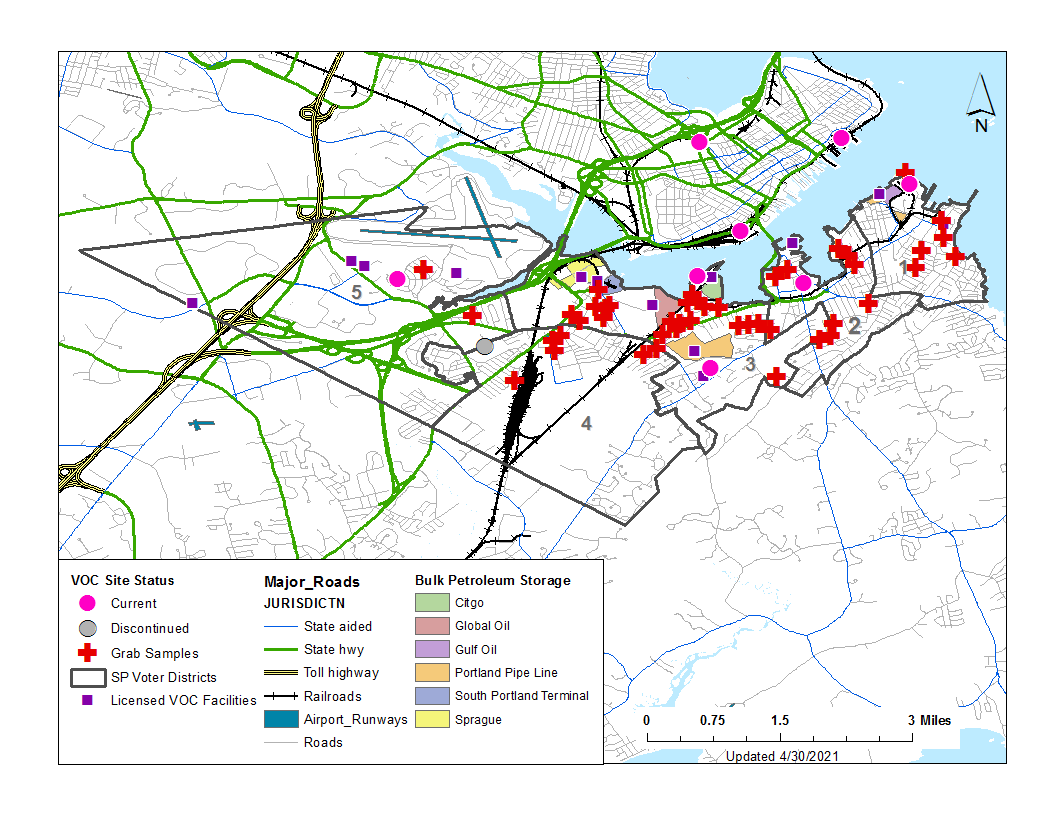 Click on the location map and scroll through "zoomed-in" versions, one for each South Portland district and Portland. The larger scale maps allow us to better depict spatially where a grab sample was taken within each district. While no grab samples were taken in Portland, a zoomed-in map of their 24-hour stationary sampling sites area is provided to help show the proximity of them to the South Portland grab sample locations.
---
Graphic Charts of Grab Sampling Canister Results