Emissions Inventory Program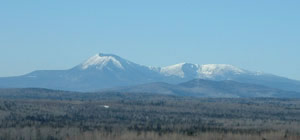 The Emissions Inventory Program is responsible for compiling data on the release of air pollutants. The Emissions Inventory Program uses a variety of data sources and statistical modeling to calculate emissions from stationary sources (factories and homes), mobile sources (cars, trains, etc.), and biogenic sources (vegetation and soils). The periodic compilation of the air pollutant emissions data is called an inventory. For data compilation purposes, air pollutants are divided into three broad categories: criteria pollutants, hazardous air pollutants (also known as air toxics), and greenhouse gases. This section is designed both to assist facilities in Maine with the collection and submission of air pollutant emission data and to disseminate information to the public about what those emissions mean for their health and the environment. For more information contact: Stacy Knapp 207-441-1611
Emissions Inventory Information
Annual Air Emissions Inventory Reporting is required for nearly 200 licensed facilities in Maine. This page explains the requirements in a Q&A format.
MAIRIS is a free web based reporting system developed by Maine DEP to assist Maine facilities with their annual air emissions reporting requirements. Log in to MAIRIS.
Air Emissions Inventory Data - Maine DEP provides summaries of criteria air pollutant and greenhouse gas emissions inventories, as well as other inventory products, through its FTP site. Please view the readme.txt file for a full description of available information.
Vehicle Emissions and Greenhouse Gas Data - download data files for vehicle populations, vehicle miles traveled, fuel consumption and more.