MANAGING MAINE'S INLAND FISHERIES INTO THE FUTURE
Maine is a renowned fishing destination that offers unique, high quality fisheries for coldwater species such as brook trout, landlocked Atlantic salmon, lake trout, Arctic charr, and lake whitefish; and warmwater species such as largemouth and smallmouth bass.
The Department of Inland Fisheries and Wildlife oversees Maine's inland fisheries and strives to enhance, preserve, and protect them, while providing a diverse, sustainable fishery for all to enjoy.
About Maine's Fisheries
Managing Our Fisheries
Conserve Our Fisheries
Conserving Maine's fisheries for generations to come.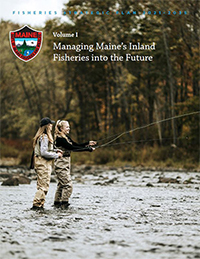 The 2021-2035 Inland Fisheries and Hatcheries Strategic Plan lays out the goals and strategies to manage Maine's inland fisheries for the next 15 years, ensuring generations to come will experience our prized fishing heritage.
If you've ever wondered about conservation strategies for certain species or regions of the state, how fisheries biologists collect and analyze data, or how MDIFW is working to prevent and limit the spread of invasive aquatic species, we believe you will find this plan as educational and exciting as it is informative.
Ready to cast a line?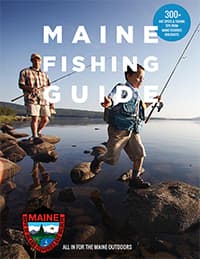 Find fishing tips, places to go, monthly updates from Maine's fisheries biologists, laws, and more.
Keep In Touch!
Enter your email or mobile number to receive the latest news from MDIFW