Maine Moose Permit Lottery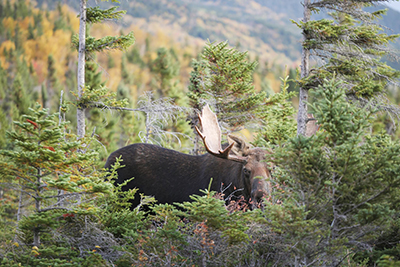 Inspired by the annual Moose Hunting Lottery Festival, Maine Department of Inland Fisheries and Wildlife is hosting the annual Moose Permit Lottery virtually this year!
Maine Moose Hunting Permit Drawing – Saturday, June 12 from 1 – 4:30pm
Click here to join us virtually as we announce the lucky recipients of a 2021 Maine moose hunting permit!
Results of the lottery will be available online by 6:00pm.
Marvelous Moose of Maine – Saturday, June 12 at 9am
Join us live from the Maine Wildlife Park as we take a look at the marvelous moose of Maine. We will take a look at their adaptations which help them survive in the Maine wilderness. See just how big some antlers can be, learn about what they eat, and possibly even get a chance to observe our live moose ambassador at the Park.