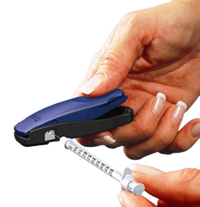 Request Form
Maine Residents: Use this form to request a complimentary BD Safe-Clip™ needle clipping device courtesy of the Maine Department of Environmental Protection, Becton, Dickinson and Company, and Rite Aid Pharmacy.
If you have questions, please contact Michael Parker, Maine DEP Biomedical Waste Program, (207) 287-7704.
Labels followed by * are required fields.