Mercury contamination in and along the Penobscot River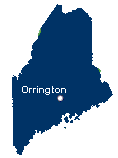 Mallinckrodt (Former Holtrachem Site)
The Mallinckrodt facility, formerly known as the HoltraChem Manufacturing Company, sits on 235 acres on the banks of the Penobscot River in Orrington, Maine. The plant operated under several owners from 1967 through 2000. The facility manufactured chlorine, sodium hydroxide (caustic soda), sodium hypochlorite (chlorine bleach), hydrochloric acid and chloropicrin (a pesticide).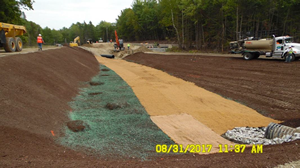 DEP is currently overseeing cleanup activity at the site to ensure that the requirements of the 2010 BEP Order are met. It is anticipated that the cleanup activities will be complete some time in 2019. For more up to date and detailed information about the site cleanup and expected timelines, visit www.beyondholtrachem.com
For more information on the history or current status of this site, please contact Chris Swain (207) 485-3852
Mallinckrodt data in Google Earth
The Penobscot River
In 2000 the Natural Resources Defense Council (NRDC) and the Maine People's Alliance (MPA) filed suit against Holtrachem and Mallinckrodt (Mallinckrodt) in Federal district court alleging that under RCRA 42U.S.C. § 6972(a)(1)(B) Mallinckrodt caused an "imminent and substantial endangerment to health and the environment" as a result of discharging mercury into the Penobscot River. A 2002 judicial opinion and order were issued against Mallinckrodt.
Subsequent court orders required the following activities to take place:
Phase I & II Mercury Study
Phase III Engineering Study
More detailed information including all court orders, the Phase I and II Mercury Study, and progress on the Phase III Engineering Study are all available at http://www.penobscotmercurystudy.com/
Please note: The State of Maine is not a party to this lawsuit or its subsequent court ordered studies. This lawsuit is also separate from the 2010 BEP order currently undergoing implementation (see above).
For further information please contact Susanne Miller, (207) 941-4190