Policy Unit
Regulatory and Rulemaking Policy and Development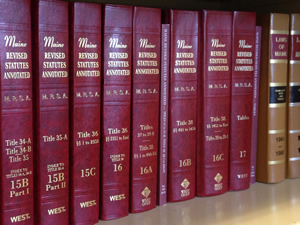 The Policy Development Specialist coordinates all rulemaking activities for the Department in partnership with staff to the Board of Environmental Protection. Rulemaking staff work with each Bureau in the Department to identify statutory requirements and other circumstances that necessitate rulemaking; write proposed rules in cooperation with the affected Bureau; prepare materials for public meetings; and explain proposed rules to the public. The Department is committed to assuring that the public has an adequate opportunity to comment on rulemaking and other initiatives by providing media updates, and by maintaining the schedule on the proposed rulemaking page. Contact: Mark Margerum (207) 287-7842.
Records Management and Freedom of Access
The Policy Unit develops and implements records management policies and schedules, and manages Freedom of Access (FOA) requests and responses for the Department. The Policy Unit ensures requests for public records are handled in a timely manner.
The Department's FOA Coordinator, Kevin Martin, may be reached at (207) 480-0175. In many cases, he may be able to help a concerned party find available information or, if necessary, assist with a formal FOA request. In cases involving a formal request, it may take some time to make requested documents available. There may also be charges involved for staff time spent producing records. Please visit this web page for general information on Maine's Freedom of Access Act.
Legal Activities
The Department's Enforcement Specialist coordinates with Department staff, the Attorney General's Office, and the U.S. Environmental Protection Agency on legal issues, including enforcement and compliance initiatives. The cornerstone of the Department's compliance programs is our long-standing commitment to close monitoring and equitable enforcement of our laws. There is a proud tradition of taking our environmental laws seriously, and an unwavering expectation from Maine people that we will enforce those laws. Contact: Ron Mongeon (207) 287-7740.