Environmental Trends
How's the environment in Maine? What is the Maine Department of Environmental Protection doing to make it better? Has the Department seen results from the regulations, the environmental assistance given to the public and businesses, and the environmental monitoring that is done?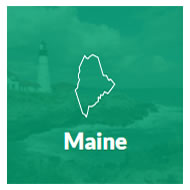 Maine DEP provides data to the Environmental Council of the States (ECOS) who then presents the information through the ECOS Results Project. ECOS Results is an interactive web tool designed to communicate public health, environmental progress, and economic impact over time for the states. ECOS Results displays measures within three fundamental areas:
air healthy to breathe
less and properly managed waste
water clean and available for all uses.
If you have any questions, please contact us.