Outdoor Partners Program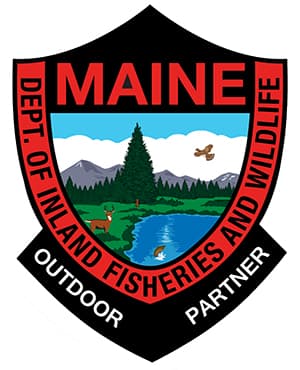 The Outdoor Partners Program helps to provide funding to protect Maine's longstanding tradition of public access to privately owned land. Funds from the Outdoor Partners Program go to enhanced law enforcement details in areas where problems occur; the landowner sign program, offering an alternative to no trespassing signs, which aids landowners in managing access to their land; equipment to investigate and prosecute landowner abuse and criminal trespass complaints; and promotional and educational programs designed to promote and maintain access.
Becoming a member of the Outdoor Partners Program is simple! Membership can be purchased with your hunting or fishing license or from our online store for just $15.00.
Outdoor Partners Program members receive:
A periodic electronic newsletter with timely information from Maine's biologists, wardens, guides, snowmobilers, landowners and others.
Outdoor Partners Program membership card
An Outdoor Partners Program decal
A 20% off coupon for merchandise and a 10% off coupon for firearms from Kittery Trading Post
Two free adult admissions to the Maine Wildlife Park and Swan Island
Discounted subscriptions to the Maine Sportsman ($15 off) and North Woods Sporting Journal ($9 off)
A free day pass to the North Maine Woods, or $10.00 off a seasons pass
Program members are also entered into a drawing for 1 of 6 gift cards valued at $500 each! Two from Cabelas, 2 from Kittery Trading Post and 2 from LLBean. The drawing is held on December 31 each year.