Childhood Lead Poisoning - Resources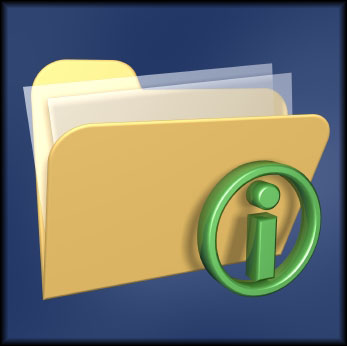 Read Maine's lead laws and regulations.
Download Materials.
Learn more about preventing lead poisoning.
On this page:
Tipsheets, Factsheets and Brochures
Audience
Document/Resource
Source
Size
Type
Homeowners
Hardware Store Poster
Maine CDC
2.25 MB
PDF
Homeowners
Hardware Store Brochure
Maine CDC
1 MB
PDF
Parents
Tipsheet 1:
Testing Your Child for Lead
French, Lingala, Spanish
Maine CDC
879 KB
PDF

Homeowners/
Renters

Tipsheet 2:
Cleaning Up Lead Dust
Arabic, French, Lingala, Kinyarwanda, Portuguese, Russian, Somali, Spanish, Swahili, Vietnamese

Maine CDC
117 KB
PDF
General
Tipsheet 3:
Sources of Lead
Lingala, Spanish
Maine CDC
96 KB
PDF
Homeowners/
Renters
Tipsheet 4:
Testing my Home for Lead
Maine CDC
117 KB
PDF
Parents
Tipsheet 5:
Keeping your child away from lead
Maine CDC
532 KB
PDF
Homeowners/ Landlords
Maine CDC
336 KB
PDF
Landlords/ Property Managers
Tipsheet 7:
Get Smart About Lead Paint
Maine CDC
197 KB
PDF
Homeowners
Tipsheet 9:
Hire RRP Certified Contractors
Maine CDC
172 KB
PDF
Families

Tipsheet 10: What You Need to Know
Arabic, French, Lingala, Portuguese, Somali, Spanish, Swahili, Vietnamese

Maine CDC
82 KB
PDF
Families
Lead in School Drinking Water: Information for Parents and Guardians
Maine CDC
690 KB
PDF
Families/
Contractors
Don't Take Lead Home from Your Job
Maine CDC
916 KB
PDF
Property Managers
Get the Lead Out: Take Advantage of Unit Turnover
Maine CDC
Homeowners/
Contractors
Lead Paint Safety: A Field Guide for Painting, Home Maintenance and Renovation Work
U.S. EPA/HUD
1.3 MB
PDF
Parents
Fight Lead Poisoning with a Healthy Diet
U.S. EPA
375 KB
PDF

Homeowners/
Contractors

Essential Maintenance for a Lead Safe Home
Maine DEP
165 KB
PDF
Homeowners/
Contractors
Maine State Attorney Generals model contract
Maine AG
N/A
Web
Homeowners/
Landlords
Don't Spread Lead - English
NE Lead Coord Committee
800 kb
PDF

Homeowners/
Landlords

Don't Spread Lead - Spanish
NE Lead Coord Committee
800 kb
PDF
Websites
Laws and Regulations
Disclosures for Landlords and Property Owners
Lead Poisoning Prevention Fund Law, Rules, Forms
Posters and Brochures for Stores that Sell Paint or Paint Removal Supplies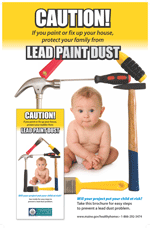 In Maine, retailers, stores or commercial establishments that offer paint or paint removal supplies, such as hardware stores and paint stores, must display a poster and brochures to warn customers about the dangers of dry scraping or sanding paint in dwellings built before 1978. The improper removal of old lead paint is a significant source of lead dust. Lead dust is the primary cause of childhood lead poisoning.
The Maine CDC provides posters and brochures to retailers at no cost. To request paper copies of the brochures and a poster display kit, please contact us at 207-287-4311 or ehu@maine.gov. Links to the statute and electronic versions of the materials are provided below.
Reports and Publications