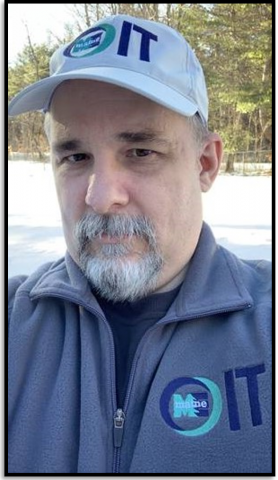 Enterprise Data Services offers State of Maine executive branch agencies services which enhance and extrapolate the value of data. Service offerings include:
Unix / Linux Services: Critical business systems have relied on the Unix family of operating systems since the 1970's. Today, Unix comprises nearly 70% of web servers on the planet. Linux underpins more than 50% of that market share. The state's Enterprise Oracle environment runs entirely on Unix/Linux.
Enterprise Oracle Operations: The Oracle platform hosts the state's essential information systems. From Healthcare services to Tax collection and everything in between, the State of Maine relies on Oracle as a platform.
Mainframe Services: The IBM mainframe supports the State's HR and Payroll systems. While the sunset of the mainframe is on the horizon, day to day operations of the Mainframe remain critical until future project completions enable it's decommissioning.
Data Integration and Quality Services: MaineIT supports more than 600 applications for the executive branch. These applications have evolved from individual silos of information into an interconnected web. Enterprise Data Services will begin to offer services in 2019 which will improve the quality, reliability, and flexibility of those interconnections. Using tools such as Oracle Service Oriented Architecture and Oracle Data Quality Services applications will be able to communicate in an API (application programming interface) environment, rather than the maintenance heavy and costly 'close coupled' model which has been used in the past.
Data Warehousing and Analytics Services: More than 500TB of data is stored by MaineIT on behalf of the executive branch. Data growth is expected to reach a Petabyte in the next biennium. The intrinsic value of that data cannot be unleashed without analysis and forecasting. Enterprise Data Services offers tools and services to assist our customers in maximizing the value of their data assets.
Offering the executive branch expertise in a wide and growing number of technologies, Enterprise Data Services looks to find the right balance between keeping the lights on for legacy systems while providing opportunities for the state's business leaders to innovate and improve government service delivery to constituents.