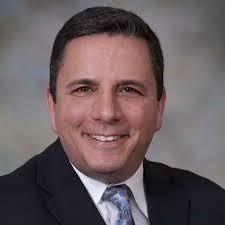 The Architecture and Policy team's job is to collaboratively create, maintain, and govern MaineIT's enterprise technology vision and related standards to facilitate a shared culture and consistent, secure processes.
The team regularly vets new technologies for the State and its employees, and creates or augments policies around current technology. They follow General Architecture Principles (PDF). This team also supports e-discovery and Freedom of Access Act requests for state agencies. To contact this team, please email OITEnterpriseArchitectureTeam@maine.gov. 
The Architecture and Policy team includes:
Courtney French, Management Analyst II

Emma Cyr, Management Analyst II

Eric Stout, E-discovery Officer

Patrick Williams, Director

Victor Chakravarty, Solution Architect
The Architecture and Policy team, in collaboration with the Information Security Office, is in the midst of a large-scale effort to align MaineIT security policies with the National Institute of Standards and Technology framework. This framework was developed in partnership with the U.S. Government and provides formal guidance to address: the management of cybersecurity risks, the ongoing operation of our security program, compliance with regulatory requirements, and the implementation and maintenance of internal security management practices and programs.