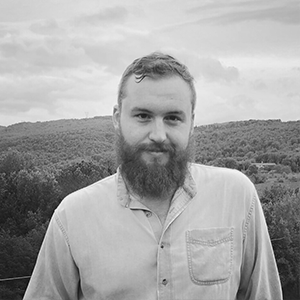 Job Title: Director of Operations
Employer: Canuvo
Seat Held on Workgroup: Dispensary Representative
Biography: Joshua Quint has been working in the Maine cannabis industry since 2012 and has labored at every position within a vertically integrated cannabis company. Employed by Canuvo since the beginning, he has been responsible for duties ranging from trimming and budtending (retail sales) to facility design and labor management.
Additionally, Josh has direct experience with the implementation of and compliance with local, state and federal cannabis regulations. He has testified before the legislature on several occasions relating to improving the regulatory models utilized by the State of Maine in both medical and adult-use programs, he also has experience working with municipal governments to understand and craft local rules to compliment the state MMMP and AUMP programs.
Membership in Trade and/or Civic Organizations: Vice President, Maine Association of Cannabis Operators; Member, State of Maine Cannabis Advisory Commission
Reason Applying for Workgroup: I applied for this work group because I believe in medical cannabis.  I have seen it improve the lives of countless people. I have seen good hardworking Mainers gain a better quality of life. I have seen the potential this plant has to drive our economy forward, to be a source of employment and entrepreneurship. And I have seen the difficulty in creating a new industry and market. 
The first decade of the Maine Medical Cannabis Program was hectic. No one ever knew what the program would look like a year in the future. Some changes to this program are necessary, but improvement requires agreement. The best way to maximize the benefits and minimize the costs, of any change, is to be able to talk frankly about what will work and what will not.