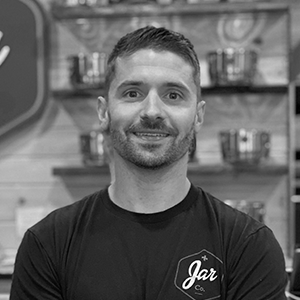 Job Title: Co-Founder
Businesses: JAR Cannabis Company, SJR Labs
Seat Held on Workgroup: Caregiver Representative
Biography: Joel started as one of the first registered caregivers in the State of Maine in late 2010. In 2012, Joel partnered with Ryan Roy and formed JAR Consulting LLC, a non-plant touching business focused on designing professional indoor cultivation facilities. In 2014 Joel Co-Founded SJR Labs which at the time was the first Co2 extraction and manufacturing business in Maine servicing licensed caregivers and patients. In January 2019, Joel opened his first medical caregiver retail storefront in Windham, ME. Today Joel and Ryan manage JAR Cannabis Co. which operates vertically in both the medical and adult use markets in Maine. JAR is focused on further developing its brand in both medical and adult use markets emphasizing professionalism, high quality, consistency, and our working relationships with other operators in Maine's cannabis market.
Membership in Trade and/or Civic Organizations: President, Maine Cannabis Industry Association
Reason Applying for Workgroup: I have been passionate about Maine's cannabis industry since 2010. I have been actively participating in cannabis policy discussions in both Augusta and local municipalities since 2015. I believe Maine has some of the best quality medical and adult use cannabis in the whole country. It's my goal to continue to work from a policy perspective on the future of Maine's Cannabis Industry through OCP's new Medical Cannabis Workgroup.