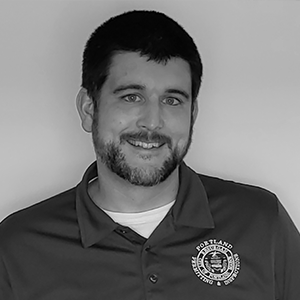 Job Title: Cannabis Compliance Coordinator
Employer: City of Portland
Seat Held on Workgroup: Municipal Representative
Biography: Chris Beaumont currently serves the City of Portland as their Cannabis Compliance Coordinator. This is a new position for the City of Portland, and he is the first individual to serve in this role. Chris served as a liaison for both the Permitting and Inspections Department and the Fire Department during the creation of the current Municipal Ordinance regulating Cannabis businesses in the city. This ordinance regulates both medical and adult use in the City. He is the lead code enforcement officer for all cannabis occupancy inspections. Recently, Chris has been selected to serve as a Principal for the development of a new National Fire Protection Association (NFPA) standard covering fire protection and safety for cannabis cultivation and processing.
Prior to his time in Portland, he served as the Department Chair at Eastern Maine Community College's Fire Science Technology degree program and as full-time Fire and EMS Lieutenant at Holden Fire & Rescue.
He currently lives in Westbrook with his wife and two daughters.