School IPM Program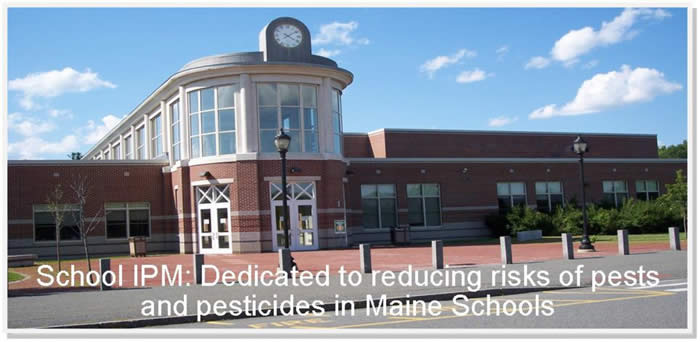 What is IPM?
Integrated pest management (IPM) is a common-sense, sustainable approach to preventing and managing pests. IPM enables schools to manage pests through regular pest monitoring, effective communication, good facilities management practices, and combinations of smart effective tactics including pest traps, good property management practices, and selective use of chemicals when needed.
With IPM, schools can protect human health and the environment while saving money. More: An Ounce of Prevention Brochure (PDF).
IPM is the 'standard of practice' for pest prevention and management in buildings and grounds to protect people and promote academic success.
Maine Schools are Required to Use IPM. All Maine schools, both public and private, are required to adopt IPM policies and practices and appoint an IPM coordinator. A quick guide to Maine's school IPM requirements - Maine School IPM Brochure (PDF).