The goal of Animal Health, a unit of the Division of Animal and Plant Health, is to prevent the introduction and spread of contagious diseases among poultry and livestock, promote public health and food safety as it relates to zoonotic disease, to enhance the quality and health of livestock, and to maintain fair practices in the buying and selling of poultry and livestock.
Our objective is disease control through regulation and education. We ensure the health of animals to ensure the public health. We provide technical assistance and law enforcement to control livestock and poultry diseases. Enforcement of permit regulations, prompt diagnosis of disease, surveillance testing programs, a reportable disease list, the accreditation of veterinarians, licensed livestock and poultry dealers and auction sales are key activities. The movement of livestock and pets entering Maine is regulated.
---
News
---
Animal Health Resources
---
Maine Backyard Poultry
9/3/2019 - Due to a national shortage of testing antigen, there will be no NPIP flock re-certification testing this year. Eligible Maine flocks have received a letter of extension for their NPIP membership. Any poultry owners who wish to have their birds tested for a first-time flock certification are encouraged to call the Poultry Program Manager (207-592-6698) for more information about conducting NPIP testing through an approved laboratory.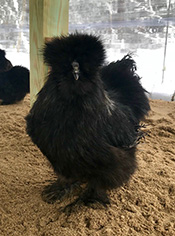 ---
Cervids Program
Rules
For Cervid Producers
---
HPAI Updates & Resources
HPAI Updates


Avian Influenza 101


Maine's Preparedness for HPAI


Biosecurity Resources - Don't Accidentally Bring A Disease Into Your Flock


Commercial Producer Resources (What you need to know to keep your products moving if HPAI hits Maine)
---
Rabies Resources
Contact the Animal Health Staff
PROPOSED RULE CHANGES
Trainings / Events