Animal Health

The goal of Animal Health, a unit of the Division of Animal and Plant Health, is to prevent the introduction and spread of contagious diseases among poultry and livestock, promote public health and food safety as it relates to zoonotic disease, to enhance the quality and health of livestock, and to maintain fair practices in the buying and selling of poultry and livestock.
Our objective is disease control through regulation and education. We ensure the health of animals to ensure the public health. We provide technical assistance and law enforcement to control livestock and poultry diseases. Enforcement of permit regulations, prompt diagnosis of disease, surveillance testing programs, a reportable disease list, the accreditation of veterinarians, licensed livestock and poultry dealers and auction sales are key activities. The movement of livestock and pets entering Maine is regulated.
On this page:
---
News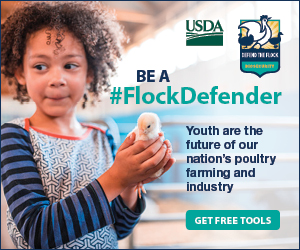 8/31/2020 - August 2020 Rabbit Health Advisory (PDF)
8/6/2020 - Federal CDC reports outbreaks of salmonella in people that are linked to exposure to live poultry. The number of salmonella cases seen so far this year is increased when compared to the number of cases identified last year. See the resources below for tips about keeping people and their poultry healthy!
6/23/2020 - Summer 2020 Swine Health Update (PDF)
6/2/2020- Both the Southern California vND and South Carolina HPAI quarantine zones have been lifted!
3/26/2020 - Due to concerns for COVID-19 transmission we are recommending that all DACF certified NPIP testers postpone all non-essential flock recertification activities.
Close -
---
Animal Health Resources
---
Maine Backyard Poultry
5/4/2021 - The NPIP Independent Tester roster is currently full. If you are interested in adding your name to our database for upcoming vacancies, please email your name, contact information and town you are based out of to carolyn.hurwitz@maine.gov. Thank you for supporting the NPIP program in Maine!

---
Avian Influenza and Resources
---
Cervid Program
Rules
For Cervid Producers
---
Rabies Resources
---
Contact the Animal Health Staff