Maine Conservation Corps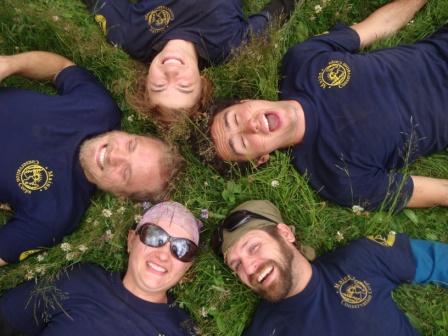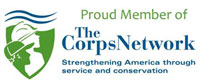 Come live and serve in the beautiful State of Maine! The Maine Conservation Corps (MCC) is devoted to conservation and environmental education across the state, with positions available throughout the year.
As part of the Maine Department of Agriculture, Conservation & Forestry, the MCC's four-fold mission is to: accomplish conservation projects, create conservation employment, provide conservation education, and engage conservation volunteers.
The Veteran Community Leader Program harnesses and expands upon the skills of Maine veterans to further the conservation efforts of non-profit, state or federal organizations. Veteran Community Leaders plan conservation projects; and recruit, train and lead volunteers in creating and improving recreational trail systems, while creating a sustainable and knowledgeable volunteer base.
Environmental Stewards serve individually with non-profits, state or federal agencies to increase organizational volunteer capacity by recruiting and training community volunteers in conservation projects; fund raise for assistance in conservation efforts; and aid in the implementation of host sites land management plans.
Our Field Team Program consists of trail crews that construct and rehabilitate recreational trails in places like Acadia National Park, Baxter State Park, and on the Appalachian Trail, as well as land owned by local communities and land trusts.
The MCC receives AmeriCorps funding from the Corporation for National and Community Service via the Maine Commission for Community Service. During their terms of service our members receive a weekly living allowance, health insurance, a Maine State Park pass, First Aid/CPR training, pro deals on gear, and are able to earn AmeriCorps Education Awards to pay for college or student loans.
Learn Live Serve