Maine is home to businesses representing a diverse set of industries, many of which are rooted in our abundant supply of natural resources. Given Maine's ambitious and dedicated workforce and our state's endowment of forests, coastline, and farmland, there are industry clusters the state has identified as having the highest potential for growth. These include Forest Products, Life Sciences, Marine/Aquaculture, Food/Agriculture, and Outdoor Recreation.
As part of Maine's Ten-Year Economic Development Strategy, the state is investing in innovation and seeking to expand our strengths in these industries. This page contains more information about these clusters and why you should Choose Maine for Business. As always, the Office of Business Development is here to help your business, no matter the industry.
Forest Products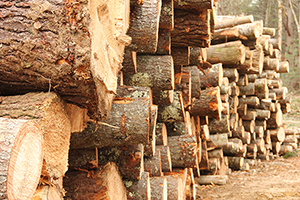 Forest products have driven Maine's economy for centuries. During the age of sail, Maine's tall, straight Eastern White Pines were prized as masts. During the rise of paper, Maine's forests produced the pulpwood and Maine workers produced the newsprint that would inform the nation. Today, Maine is home to the largest contiguous forest east of the Mississippi River, 90% of which is privately owned and most of which is sustainably managed.
Lumber and paper mills have long anchored communities across our state, providing good-paying jobs to mill workers, loggers, truckers, and more. These mills continue to form an important part of Maine's rural economy, but markets for wood products are changing.
Maine is poised to capitalize on new markets, including mass timber, packaging, and biobased manufacturing. Innovative companies and the University of Maine are also creating new products to use sawmill byproducts and lower-quality logs. Value-added wood products represent the strategic path forward for Maine's forest economy.
As a forest products company in Maine, you will have access to a multitude of state resources, including help building relationships with industry players and finding a location for your business from the Office of Business Development. The Maine Technology Institute is investing $20 million in forest products innovation over the next two years. The University of Maine's Advanced Structures and Composites Center is on the cutting edge of research and innovation to develop and commercialize new wood products.
Come build and grow with us. Maine's forests are calling you to Choose Maine for Business.
More Information:
Life Sciences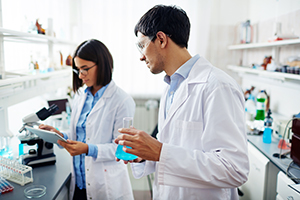 With the Life Sciences industry expanding in Boston, many companies are looking to relocate to a less expensive, less crowded location that is less than two hours from the Boston hub. That's why life science businesses across biotech, medical research, and medical products manufacturing are coming to Maine in droves. The Pine Tree state is now home to over 400 life science companies, including leaders like IDEXX and The Jackson Laboratory.
In addition to easy access to Boston (Portland is just a short drive, train ride, or flight away) and more affordable office and commercial space, Maine offers direct access to government resources and funding, including through the Office of Business Development. Maine also boasts an impressive startup ecosystem for life science businesses, with entrepreneurs frequently starting and scaling businesses in Maine.
Additionally, Maine's workforce is suitable for life science businesses. Whether you are a manufacturing company that needs access to hard workers and a custom workforce training program or a research company looking for competent life scientists graduating from one of over 20 colleges and universities, Maine has you covered.
Life science companies in Maine can work closely with researchers at Northeastern University's Roux Institute and the University of Maine's Graduate School of Biomedical Science and Engineering, and they can receive innovation funding from the Maine Technology Institute. Choose Maine for Business and see how we can help you achieve your goals.
More information:
Marine/Aquaculture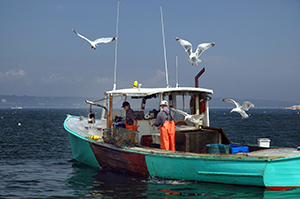 Maine is famous for producing 90% of the nation's lobster supply, but Maine's coasts and waters support much more than lobstermen. In addition to groundfish, crab, clam, and other wild fisheries, Maine is home to a growing aquaculture industry. Maine's farmed oysters and mussels are gaining fame throughout the Northeast and beyond. Maine is also on the cutting edge of seaweed and sea vegetable cultivation.
Aquaculture in Maine is not confined to our ocean, bays, and rivers – Maine is also pioneering land-based aquaculture in the US. Recirculating aquaculture systems (RAS) recycle water in a closed loop system, providing for sustainable fish growth without the risk of escape, waste leakage, or overuse of water. Maine has the potential to support RAS operations from hatchery to processing, marketing, and distribution. Consumers are increasingly interested in a trackable and sustainable seafood product, which RAS in Maine will provide.
Maine's marine economy goes beyond harvesting marine protein sources. The Pine Tree State is home to working waterfronts that build boats, process shellfish, and transfer freight. Maine is also at the forefront of the bluetech economy, a new area of technology that is focused on the ocean and sustainability. The Gulf of Maine Research Institute and their partners are working to make our state a hub for bluetech innovation, and it is working. Now is the perfect time to Choose Maine for Business and join this growing entrepreneurial community.
More information:
Food/Agriculture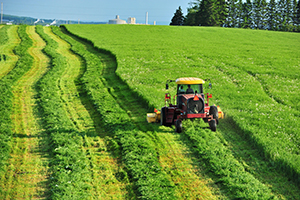 Maine has a long, proud history as an agricultural state. Today, we are world famous for our wild blueberries and our potato crop. Entrepreneurs are also working to reclaim Maine's 19th century title as the Breadbasket of New England by growing and processing local grains for beer and bread.
Maine's craft brewing industry thrives off these local grains and our state's entrepreneurial spirit. As the state with the most breweries per capita, Mainers and visitors alike have many choices – and new ones keep popping up.
This thriving brewery scene has contributed to Maine's reputation for incredible restaurants. Portland was named Restaurant City of the Year by Bon Appetit in 2018 and has one of the highest numbers of restaurants per capita of any city in the U.S. Delicious food is not just to be found in Portland, though. Entrepreneurs, restauranteurs, and brewers are creating food destinations on Main Streets and backroads throughout the state.
You, too, could be part of this food hub by opening your next restaurant location, a new farm, or a value-added food processing plant right here in Maine. Locally grown, sustainable food is the future, and moving to Maine would place your business in a state that recognizes and invests in that. The state offers a variety of support and incentives to farmers, restaurateurs, and value-added food processors, including a $20 million investment in local food infrastructure over the next two years.
Come get a taste of Maine for yourself. We know it will make you want to Choose Maine for Business. Get in touch with the Office of Business Development to learn more.
More information:
Outdoor Recreation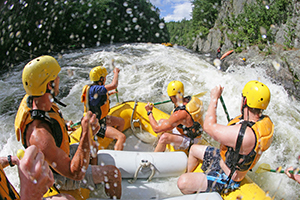 The outdoor industry is uniquely positioned to support Maine's vision of a thriving, environmentally responsible economy, one that offers good-paying jobs and an unmatched quality of life. Maine's outdoor industry is made up of outdoor gear manufacturers, retailer, guides and outfitters, sporting camps, campgrounds and ski, golf and wilderness resorts, adventure filmmakers and more. Outdoor recreation is 4.2% of Maine's economy, more than double the national average. Growth in participation across the US presents opportunities to reach new markets.
The Maine Office of Outdoor Recreation is charged with leveraging Maine's assets and outdoor heritage to grow the outdoor recreation economy and build Maine's outdoor brand as part of a coordinated effort with partners from the public and private sectors.
More information:
Clean Energy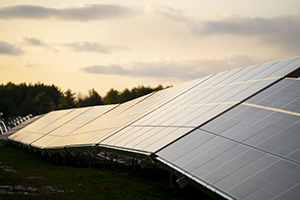 Maine is embracing the opportunity to capitalize on the growth of clean, renewable energy sources, including solar, wind, and biofuels. Our state has the wind, water, and solar exposure to generate substantial clean and renewable energy for both Maine residents and businesses, and, with our vast natural resources and world-class educational institutions, the ability to innovate in these fields.
Maine has one of the best offshore wind resources in the country, and offshore wind can not only provide clean power to New England, but can be a major economic driver for Maine. One example of innovative research and economic development is the Maine Aqua Ventus Project, a pilot project that is poised to launch the first floating offshore wind turbine in the United States. The floating concrete semi-submersible hull was designed at the University of Maine and the Advanced Structures & Composites Center, and the project has developed a partnership with construction and construction services company Cianbro.
More Information: